Doggie
29 October 2017
Taking a girl from behind is one of the sexiest sexual positions there is, well that is the case for me any way. There are so many to choose from but this tried and trusted way of penetration always come out on top for me.
There are a few ways that you can go about this, but I have the inside scope because on one of my many coffee mornings with some of our hottest London escorts they have told me the way that really pushes the female buttons.
Doggie style is loved the world over, by both men and women, men like it because of the view that they get and women like it because of the penetration and how deep the man can go.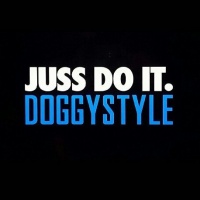 Let's talk about the view that us men get, to be fair I know that with the growth of the love of pegging – Google that one if you don't know what it is, women are also taking the reins but for the purpose of this article lets keep it to the man at the rear! So when taking a lady for you behind not only do you get to see the penetration but you get a view of the ladies bum, this for me is a really big turn on, I am a arse man and one of the best bums on any London escort has got to be Haifa – located in Paddington, the second best thing about taking a woman doggie is the fact that you can watch her back arch, a great back is so sexy, I love a lady with a muscular back, I know that Rachael – head receptionist at our escort agency, has been working out really hard and is showing some great gains on her back muscles – one day I hope to get the opportunity to see just how good it looks but so far she is resilient to my charms!
The next thing that I love about taking a woman doggie is you get to see the soles of her feet, once again I do have a little foot fetish, to be fair it is quite a large foot fetish and the soles of a sexy babe really turn me on, I love watching her grip her toes while I am going in and out – nothing sexier!
To write about what doggie style does for a woman I would only be writing second hand, I can only write what the escort girls have told me that they like but that wouldn't be right out of the horse's mouth, I would need to get one of them to write this part, although I know that they are far too busy to put pen to paper, perhaps I will ask Rachael and in-between booking your dates with our sexy babes she will get an article "knocked out" for you to enjoy as to why women love a little bit of doggie style – maybe they don't and maybe the London escorts have been pulling my leg! We shall find out very soon!