Girls in Kensington
01 August 2018
If you are one of our regular clients then you will have probably seen the new ladies were added onto the site, however, if you haven't then I have listed a few of our escorts available in the Kensington area. I am ever so pleased when a beautiful new girl joins our ranks and picks Dior to represent her; in fact, it gives me a nice warm feeling! Over the past couple of weeks, the number of escorts in Kensington which have contacted us has increased and as you will see from the gallery, you really do have a great choice.
If you are a regular, you are in for a treat, as some of our all-time favourites have returned from their travels and are ready and waiting for your booking. Visit our main London escorts gallery to find out who's back, and if you date one of our girls, please do leave a review - your feedback is very important to us and our escorts always appreciate it if you take the time to let us know what you thought of your experience.
So, to get started with introducing our favourite escorts who are available in the Kensington area, I have taken the time to add their closest tube stations to make planning your date with them that bit easier.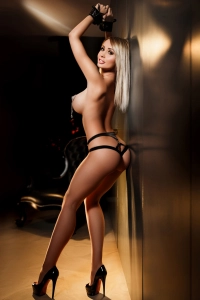 Ashley – Marylebone
With long blonde hair and sparkling brown eyes, this 24 year old stands at 5ft 3. She is originally from Eastern Europe with a naturally curvy body and 32D chest.
Offering both incalls and outcalls from £200.00 per hour. She has an array of uniforms and toys for your pleasure.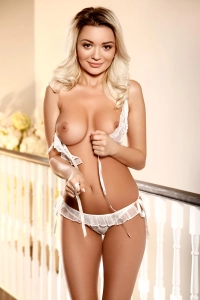 Marissa – Gloucester Road
This stunning blonde is proving to be a hit with clients old and new. You will find her located in a lovely apartment with a warm and welcoming smile, one of the best escorts to pick for a dinner date simply because she turns heads and has the most amazing conversation.
This 
Offering incall and outcall services from £200.00.
  Poppy – Gloucester Road
If you are in Kensington and looking to spend some time with one of the best-looking escorts around then Poppy has got to be on your list. She offers Domination and Massage services, and you will be shocked to see how gorgeous this escort looks, in clothes and without.
Offering both incall and outcall services from £150.00.

  Bunny – South Kensington
At just 19 years old Bunny is busy showing London what she is all about. She has amazing green eyes with luscious brown hair that flows down her toned back.
Offering incall and outcall services (no private outcalls) starting from £200.00.
We are continually adding to our Kensington gallery and are proud to say that it is one of the very best out of all the agencies in London. Both our reception team and girls work hard to make it the best and that is why people return to time and time again.
All of these stunning escorts are available to book for Incalls or Outcalls in the Kensington area, seven days a week. To book any of the girls from our gallery, you can either call our agency on 0203 859 5225 to arrange a same-day booking or you can fill out our online booking form to book your escort in advance. We hope you have an enchanting time with your beautiful Dior escort in Kensington.