Loads of running about this week
27 September 2017
This week has been a little bit of a mad one, compared to the relaxing evening that I had on Saturday evening – even though I was run off my feet number one with the escort agency phone and number 2 with a stunning brunette keeping me company!
This week I have been ever where, Monday , Tuesday and today I have not stopped, I am sitting down writing this article while waiting for my dinner, in the corner of a bar in a hotel. Monday and Tuesday I didn't walk through the front door until well after 11, close on to the next day really and today looks like being much the same – "hard life" I hear you all shout in unison!
Today I ended up in Bayswater, now I am sure that you have all seen that we have quite a few new faces on the escort gallery and that some of them are in Bayswater! Today I had a coffee with Kate, wow! I am so impressed with this lady a complete gem of a girl, so pleased that she is now with Dior Escorts because she is beautiful! Kate speaks amazing English as well, within seconds of meeting her I was at ease, she is one of those ladies that do that, I love her body, talk about on point and not a inch out of place- she answered the door to me bare foot – nice touch there Kate, nothing sexier than a bare foot lady in a pair of tight skinny jeans and a little white top, it's a good way to show everything off and Kate does it so well.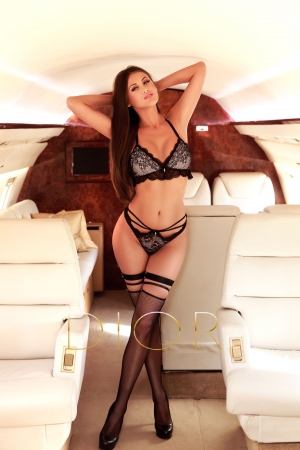 After a while with Kate, take note of that name boys and girls because she is going to be one of the top escorts in London without a doubt, I left and ran over to Whitelys' there's a Zara in there and I wanted to pick up a black cardigan that they have, it's a really smart cardi, nice to wear with a black pair of trousers and a white shirt – I do love a bit of Zara! Well Whitelys' shock me, its never been what you would call buzzing but, I haven't been there for a while, its empty, so many of the units are cleared out, so many of the units have "closing down sale" signs up and there are no people there, it was like something out of a Zoombie film, a few people shuffling about not really doing anything, no aim in life and defiantly not buying anything! Its all gone wrong over there, its dark and drawn out and , I think, done!