Men smelling good
07 March 2018
Many of you know that I do have a taste for the finer things in life, hence why you see such great escorts in our gallery! I talk often about my love of clothes, my passion for watches – both classic and new, my love of beautiful women and in the past I have spoke about how much I like a good after-shave. Well this blog post is going to revisit that; no man about town can go with living his scent behind. Now I m not talking about stinking out the place – that is overkill and something that you just don't want to do, a small squirt is enough and its all about choosing the right fragrance for you.
Just the other day I left my scarf at the home of Sage, she is one of our lovely escorts in Bayswater she is 22 years old, looks stunning another brunette – something that I also love, Always has a big small and always is so friendly! She called me and I went straight back there to collect it. And this is what brings about this blog, when I walked in Sage had the scarf around her and told me just how lovely it smelt and how that smell would always remind her of me – of course I didn't take the scarf, perhaps now I will be leaving more scarfs at the homes of our lovely London escorts?
So that day I was wearing Pasha de Cartier, I love this smell, it is an oil based scent, which means it lasts so much longer than water based, there in lays the key, you want a perfume that you own, that becomes you, for me this one is King. A drop on the neck, a little in the hair – once styled, and one spray on each wrist. Bear this in mind when you are putting aftershave on, less it more, you see I left a hint of me on that scarf and Sage was in love!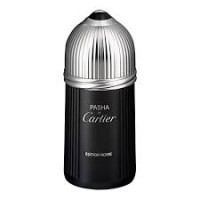 A great looking bottle for anyones bathroom
As much as women, and I know this because of the amount of women who are at my London escort agency, hate a foul smelling man they are not too pleased with one with tries too hard, no one wants to smell like the perfume hall in Harrods!
Thats my favorite scent, its my go to, my daily, I of course have others, my bathroom is stocked. I have a fondness for all things Tom Ford, Black Orchid is sexy for a night on the town – Pamela in particular loves this one and even went as far as buying a bottle for my birthday!
I couldn't write a blog about men's colognes with mentioning Creed Aventus, at the moment the smell of all smells, go into any club, bar or restaurant in London and I promise your noise will pick up at this baby. I do love it, women love it! Has it become too popular? Can a fragrance become too popular? We will have to wait and see for that one.
I have start a poll on our Twitter account, @diorescorts, to see which of the 4 have I have mentioned is your favorite, its going to be interesting to see where they all rank. If you have a Twitter account please go on over and place your vote, don't worry it wont show up that you have voted on the Twitter account of a London escort agency.