James and Rachaels Plans
02 November 2017
It's not every day your Boss asks you to write a blog about the sexual position of good ole doggy style. Honestly. I think I'd prefer to go grab his coffee. Or walk his dog. Pun totally intended.
So, lets settle down, get cozy and get personal.
And do you know what? I can't. I've rewritten the same paragraph and it's all too cringe for my liking. We're all adults here but writing about my favorite sexual positions and why, is basically like writing a soft porn story and if you've spoken to me at all over the past 6 years you'll know I don't take kindly to people thinking that they know me, just because this is what I do so announcing all over our lovely blog.....which I know actually gets read.....about how Rachel gets fucked is just a little too familiar for me and that just wouldn't do if you were to be calling up Dior Escorts
Sorry James! Bet you had your lube already.
So, what to chat about? Want to know what I've been up to? I've actually started getting ready for Christmas........I know I know but every year I leave it till the last minute and end up an exhausted, stressed out disorganized harpies. This year, I'm going to be different. I've already booked in a Harrods shopping day next week with my shopping partner in crime. A darling girlfriend and shops like me. Every hour, ideally on the hour, a glass of something extremely cold and bubbly. Or just throw me a gin cocktail before I load up on my Harrods points again! It's very important to have someone who shops in a similar manner. My girlfriend has a list, as do I and on Harrods Christmas Shopping Day (yes, it warrants capital letters) we do not deviate from said list. It's a mission, and with the Cartier pen at the ready that list gets crossed off over the glass of bubbles. I cannot wait and whilst doing all that still answering your calls to the best escort agency in London.
I've also booked The Dorchester for the festive afternoon tea with a group of our escorts. I do love the idea of afternoon tea but always feel queasy on the way home and literally craving an apple......when the endless cakes and my shitty willpower comes together, it's truly terrifying 30 minutes to behold.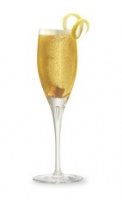 In between those two events I've got 2 BIG birthday parties to attend. One somewhere near Trafalgar. Really need to dig out those invites before the date. I usually realize it's a fancy dress or black tie event on the day as I have failed to read the blasted invitation properly! So yes, Trafalgar one....must be the Haymarket. Can't beat Brumus, although I've only attended brunch so I'll keep you posted.
James and I are having dinner and cocktails at the end of November....not sure if we're going to Knightsbridge it up, or go uber trendy and head towards Shoreditch. Any new recommendations I can try?  I think I need a new outfit. And that my friends, covers it for today. No talk of reverse cowgirl or orgasmic new positions but hey, it's been nice to chat eh?!