Running an Escort Agency
05 October 2017
Mawahahahahahaha! I've been with James since the start and its been anything but easy. Don't get me wrong, it has plenty of perks. I now mostly work from home, when I'm on holiday I can take the phones, out for dinner, drinks and endless coffee, fine. Cinema is a little problematic but I know when its quieter so I do end up watching the movies during silver screen time with all the grannies in the morning. I usually train or take a body pump class first thing before the phones are turned on, not to say that I haven't been caught out a couple of time although the caller didn't seem to mind a panting, breathless lady taking their requirements. Added a little something I'm sure!
So yes, this job can work around your everyday life. I get paid well, I have great relationships with most the London escorts, and some of the more talkative frequent clients. A few in fact have invited me away to various gorgeous sounding cities. Fetish parties, swinging mixers, dinners, endless drinks and a few offers of marriage are usual during the week. I've yet to take anyone up on their offers but I suppose if you were that way inclined your social life would certainly look up! The girls are hilarious, most of them are friends and support each other in a way you probably wouldn't expect. There is always a birthday they're celebrating or a gathering of some sort which I'm always invited to. James usually takes them up on their offers. He can't keep away.
Another perk? No day is EVER the same. Just when I think I've heard it all, it turns out I really haven't. This is just the surface of it really. I answer the phone, sort out the day to day issues and co-ordinate the diaries but James does the bulk. The website (diorescorts.com) in general, not yet talking about the content, the very real risk of someone spamming your site and shutting it down to Google, online security is now something all business need to factor into their running costs, the advertisements, the invoices - the amount of time it takes is massive. The amount of money it costs would make your eyes water…we've been around for some time…6, almost 7 years and those first few were a nightmare. I'm not sure if we knew what it would take, we would do it all again. We certainly wouldn't at that time….now? Now the waters are much more settled it does all seem worth it but we'll never forget what it took to get here. We also know that the work never stops. to keep everything on its even keel takes effort, dedication, money, heart and never forgetting our ethos.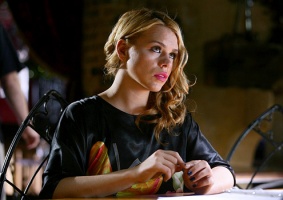 What made me start this blog today was a phone call I received a few days ago. A chap phoned in who clearly had been an Estate Agent or Recruitment Consultant….he had that voice, loud, direct and clearly trying to sell me something! Anyway he, and "some serious backers" with "serious funding" were starting up a new London Escort Agency and he thought it would be beneficial that we meet and start a partnership with mutual benefits. What he wanted was our knowledge, to know all the "pot holes" so they wouldn't make any mistakes and he in turn would advertise Dior on their website and………….AND that's it. I had to get him to repeat himself because as far as I'm aware I'm not selling Dior as a consultancy service but I did offer him some advice. When selling bullshit, do your homework first.
We're page 1 on all locations across London, we're even page 1 for that all elusive "London escorts" so having our site on a website that has yet to rank really isn't beneficial to our needs and all this serious funding he'll be receiving, I hope they have deep pockets as it's a bloody long road! I'm all for helping and sharing ideas, or offering advice but to hand over our business model for someone to just copy? Absolutely not. James and I spent 18 months working 24 hours, catnapping through the early hours to take calls.
Our site spent a year in the Google sandbox, we couldn't do a thing about it so we set up another site. And another before we got DIOR ESCORTS back to functioning. All those sleepless nights and set backs have made us who we are. I like to think we'll go the extra mile for those you are respectful, I always hope that the service you receive is exactly what you wanted, and if it isn't we were able to help and rectify any problem, because they do happen.   
It's not rocket science but you need to have heart, you need to know that whatever you think it will cost, it'll be more and would you be willing to run at 24hours to get yourself known and established? Probably not. It's not for the faint-hearted. It's certainly not for a jumped up little oik who thinks it can come easy.