The football this week
08 July 2018
We have caught football fever here at Dior London Escorts in a massive way. We completely love it and I thought that what would be more appreciated than a blog about our players to finish this great week off?
The week ending July 8th 2018
We are still in the World Cup!! YES!! Of course, I can believe it, I've believed it every single year since the last time we made it though to the semifinals, I've believed it every time a wanky manager has taken over the team. I've believed it every single time the players have over promised and under performed but now, and this to me is the important thing, we have a team! Yes a team, not one man who thinks he is gods gift, we haven't had a time like this since the 1990s, we have a team of footballers and not superstars.
Not taking anything away from this great bunch of young men individually but as a unit they work, do we have the best players in the world? I doubt it, we do have one of the best but not a team load. Do we have the best team? Yes!
What's this got to do with our escort agency?
Add our success in the world cup to the boiling hot weather, I love the sun in London it makes all the women appear so much sexier, and it's a killer for any London escort agency. The bookings are just not happening, school holidays are on there way as well! Oh my God! We might as well shut up shop! But will we? No of course we wont.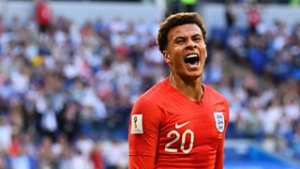 And that's the face of a man who loves what he does!
It's a joy watching the England team, Rachael and myself are loving it, I am not too sure about the girls though?
I had a ten-minute conversation with Stassi about the World Cup last week and she could not have been more bored. But then again Romania isn't in this one! Perhaps 2022 will role around and it will be a completely different subject.
Dele Alli and his dance.
I love the fact that the England team is playing computer games, slightly different to " The Dentists' Chair" and just as effective. If you have no idea what I am talking about then you are of my own generation.
It has been well publicized that the team during their downtime have been playing Fortnite – not booking escorts, drinking or smashing up hotel rooms nor have they been on parade with the WAGS.
When he scored his winning goal against Sweden on Saturday he celebrated – the goal scorers' celebration has become a very big deal in footballs these days, by doing the famous Fortnite dance.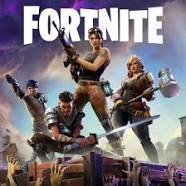 What does the World Cup mean for Dior Escorts?
Well, its business as per normal, the only time you may get let down next week is if you call up after 7 pm on Wednesday evening. I think that even Rachael plans to be screaming at a TV somewhere although I think that it will be in a place a lot cleaner than the pub you will find me in – wearing my England shirt and drinking my beer!
It's coming home!!