W1 Escorts
10 November 2013
I have decided to dedicate a little bit of my time to writing about our W1 escorts. Yes, these young ladies are located in the area in and around W1 and are ready and waiting for you – our loyal clients, on the gallery of Dior Escorts London. The choice is really quite fantastic and we know we have women for each and every occasion you may be looking for one for. 
The W postcode is used for the areas, which fall under the banner of "The City of Westminster". One of the largest and most important parts of London, most of the land in this area is owned by the Duke of Westminster. The size of the area which the postcode is very large therefore it has been broken down into various sub codes, these are; W1A, W1B, W1C, W1D, W1F, W1G, W1H, W1J, W1K, W1S, W1T, W1U and W1W. If that has confused you then some of the roads which are contained in this postcode are; Portland Street, Regent Street, Soho Square, Harley Street, Marylebone, most of Mayfair, Savile Row, Hanover Square, Tottenham Court Road, and Great Portland-street, of course, there are so many more side streets that could be listed but not only would I run out of time I would also run out of space and it would just seem like a never-ending list and I think that would be quite boring. 
Outcall Escorts in W1
Our escorts can be booked for outcalls at some of the most fabulous hotels in the W1 area. Their favourites include The Chesterfield Mayfair located at 35 Charles Street, W1J 5EB, telephone number 0207 491 2622. This is quite possibly one of the very best 4 star hotels that you will find anywhere in the world. Another that the girls have recommended which caters for anyone looking for a cheaper alternative is Astor Court Hotel, 20 Hallam Street, W1W 6JQ, which is a very clean and tidy 3 star hotel. 
As well as outcalls our escorts in W1 can also cater for incalls and you will find that these ladies have some very nice apartments that are located throughout the area, offering you a warm and welcoming place to relax and unwind in. You can also book time with one of these W1 female companions to go out and enjoy what the area has to offer, our ladies are very elegant and can mix in any situation so if you are looking for a dinner date or a night in one of the many bars then please feel free to give us a call and you will be more than happy with the end result. 
How you can find our W1 Escorts
Visit our main gallery (https://www.diorescorts.com) where you will find lots and lots of sexy female escorts in the W1 postcode area. Pick your lady then just dial our number, 02038595225. Within minutes your date will be arranged and life will be so much better. 
Whilst I've got your attention, I'm going to take full advantage and introduce some of the beautiful girls we have on offer in the W1 area. Besides each of their pictures, I have added a link to their profile pages where their full rates, list of offerings and more pictures can be found.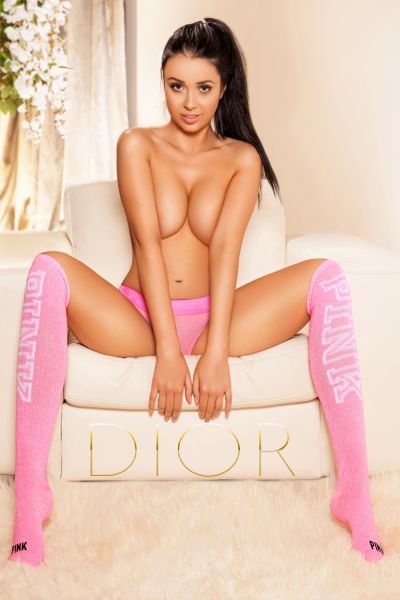 Tress, Portuguese, 22
Young, Brunette Tress is as fun as they get and is happy to see couples (+£100). She can often be found looking after herself at the gym and is always dressed to impress.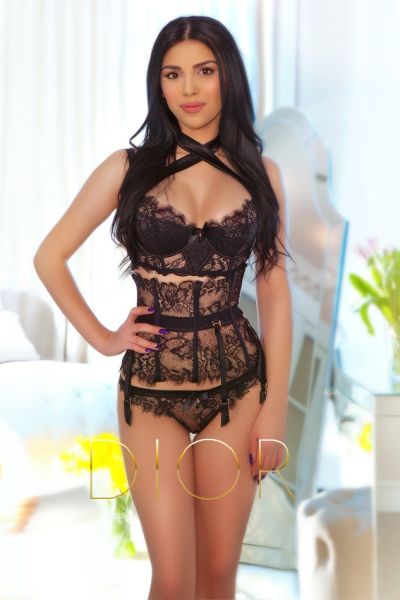 Sophie-May, Eastern Europe, 19
This sexy, dark-haired babe is up for the most amount of fun. She is one of pure beauty and will blow you away from the moment you meet her. Don't miss your chance to spend some time with her!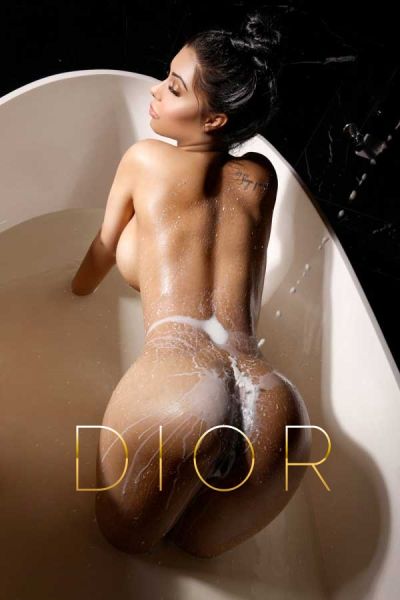 Vanessa, Spanish, 20
Is there anything better than a sexy Spanish senorita? I think not! An hour is never enough when it comes to Vanessa because you'll want her to just keep going and going. She will send your mind into a whirlwind and will leave you with a smile across your face.