Welcome to

Ashley's Profile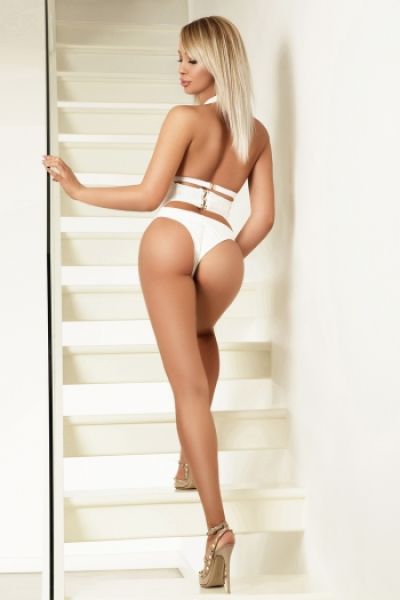 Stats
Nationality:
Eastern European
Tube Station:
Gloucester Road
Rates
| Rate | Incall | Outcall |
| --- | --- | --- |
| 1 Hour | £200.00 | £250.00 |
| Additional Hours | £150.00 | £150.00 |
| Overnight | £1200.00 | £1200.00 |
| 2 hours | £350.00 | £400.00 |
Areas I Cover
What Type am I
About Me
Welcome to one of the sexiest escorts in London profile, Ashley
Ashley likes: owo, fk, party, gfe, soft dom, massage
Outfits: Bunny, School Girl, Secretary 
Ashley is model like material, in fact, she is better than those models you see on the catwalk – they are rough compared to this sexy blonde London escort.
One of the hottest young ladies that we have ever meet, a dream, a wet one at that in fact. Ashley can be booked for incalls and outcalls – she is located in Bayswater in a lovely apartment which she calls home, her wardrobe is stocked with outfits ready to hit the town in – are you seriously telling me that you wouldn't want to arrive at a club with this babe on your arm. Novikov waitresses eat your heart out!
Use the form below to leave a review for the thrilling time you spend with Ashley and share your experience with the world.
Reviews
---

Hi Rachel, thank you for arranging Ashley for me. She is simply the best! Her tongues and hands are magic and she has got the nicest tits I have ever seen. Ashley is an amazing talker as well. She is seductive, hot and friendly. Love her so much. will definitely come back for her!
By Sent in via text text on 22/07/2019

Had a 3some with Ash and her pal, 1 blonde 1 brunette playing with my bits great fun you don't know what your missing
By H on 14/07/2019

"I booked Ashley for a one hour in-call having experienced a very enjoyable session with her back in February. When I got there Ashley mentioned that her friend, Bunny, was free for a duo if I was interested. As I had discussed a duo with Ashley when we last met I was happy to take her up on her offer. I am glad I did. Ashley and Bunny are very comfortable working together and they were happy to go along with the scenarios that I requested. They play off each other really well, the playful blonde pocket rocket that is Ashley, and the leggy more serious brunette that is Bunny. And they are both very good at indulging in some playful BDSM activities. For an exciting duo I highly recommend this duo of Ashley and Bunny".
By Sent in via text on 14/07/2019

First time I've met Ashley and boy is she a fire cracker! She's had a bit of work done but good for her cause it ain't bad made her look good. She's a decent fuck and unlike a lot of the girls I've met she had a brain in her head that she wasn't afraid to use. 10/10 for effort girl!
By Frankie b on 01/03/2019

I took FULL advantage of the fact that Ashley's profile said she had a lot of outfits to show off. I'd asked for her to be dressed as a bunny on arrival but after a quickie in the bathroom I decided I wanted to see her dressed as a sexy secretary. Her arse and tits are perfectly shaped, the literally jiggle in the most perfect way when she is riding you. She made me bust pretty quick both times we fucked..shame really cause I wanted to go longer, always room for a round three so I'll definitely be booking again.
By Wilson G on 01/03/2019

Ashley was absolutely amazing!!! Had a fantastic hour with her, I highly recommend.
By Sent in via text on 28/02/2019

Rachel! She was amazing, 10/10 and yet again you made the right choice for me!
By Sent in via text on 20/02/2019

Ashley is fruity as fuck I came so hard like a hose
By Fruity on 09/02/2019

so sexy and so charming! her lips and pussy are sent from the gods! I loved watching her tits bounce up and down and she rode my hard cock. She groped my balls as her wet pussy slid up and down me until right before I came where she pulled herself into me so I was as deep as possible.
By David Wanks on 07/02/2019

The picture of Ashley in the red lacey set got my mind racing and I spent a few moments building myself up so I knew I could give her a good fucking. Im blessed with a large dick which she loved! There wasn't a moment where it wasn't either in her mouth, hand or pussy so id say all round money well spent.
By Freddie sec on 06/02/2019

So sexy, and so friendly. I agree with all the reviews with the added positive that she just made me feel welcomed. I appreciated her kindness in face of my nervousness.
By Mike on 04/02/2019

Ashley is one of the most beautiful women that I have ever spent time with. Her manners are seductive, playful, and impossible to resist. I also very much enjoyed our conversation, which helped make the time together feel more natural. I will not soon forget the taste of Ashley's lips as we kissed and the sweetness of her pussy. Ashley, spending time with you was the best possible way to end this trip to the UK. I hope that our paths cross again, XO
By Kevin S on 25/01/2019

Firstly please can you pass my thanks to Ashley. She was wonderful and I had the most amazing hour. She is absolutely amazing, sexy, gorgeous... however also an absolute please to talk to. 10/10.
By Sent in via text on 07/12/2018

She was really hot, nice and friendly. I had a great time with her, although I couldn't last long but it was nice.
By Ali on 05/12/2018

She is really Beautiful, nice and friendly and I had a great time with here although I couldn't last long, it was nice being with her.
By Ali on 05/12/2018

After I showered Ashley walked over to me and we started to FK. I peeled off her dress and with just her heels on she squatted in front of me and took me in her mouth. She has very good oral technique and I could have happily stood their for ten minutes and let her suck me off. In stead I got her to lie on the bed and suck my balls while I played with her beefy pussy lips and enjoyed stroking her very smooth and very long thighs. After a bit of this I started to enjoy her in various positions, her big pussy lips gliding up and down my shaft giving extra stimulation which was great
By Gilly on 09/10/2018

Met Ashley at my hotel and was worth the every penny. She looked the part and made my one night in London worth it.
By Evan on 05/05/2018

Testing the reviews form
By Mike on 02/05/2016

Testing the reviews form again
By Jack on 01/05/2016
Absolutely stunning... She earned her grades by pleasing the professor... In fact topped her class Sexy stunning and a dynamo in bed could spend hours with her talking
By Mo JA on 07/09/2015