Welcome to

Francine's Profile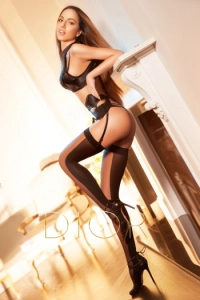 Rates
| Rate | Incall | Outcall |
| --- | --- | --- |
| 1 Hour | £150.00 | £200.00 |
| 90mins | £250.00 | £300.00 |
| 2 Hour | £300.00 | £350.00 |
| Overnight | £1200.00 | £1200.00 |
| Add hour | £150.00 | £150.00 |
About Me
fw , owo, 69 , cob, party , ws giving, gfe with fk
Toys;
Uniforms;

I just love Francine's sweet smile because behind it lays a wicked, open minded intellectual brain of one of the wickedest London Escorts that you are going to meet. Francine is perfection personified; you could search high and low across the world and not find an escort whom is going to offer you so much fun as her.
Located in a striking apartment, that she has made to be the epicenter of pleasure you will un wind within seconds – after all isn't that what you want when you see a escort lady.
If you like a girl whom has lots of likes then book Francine, at 20 years old she is a diamond! An Italian babe who is going to show you just how they play in the boot!

Leaving a review for this stunning escort will help her out and others, we all really do look forward to reading them!
Reviews
---
Francine is a stunning escort . Great conversation, beautiful body, amazing in bed and finished off with a relaxing massage that got me all going again! Will be back for more
By Andy on 26/03/2018
She says she doesn't read these but for anyone thinking of booking her, do it. Rachael recommended her to me based on my likes, she's an extremely attractive petite brunette, more like 5'9 than 5'7 but that worked for me too. Easy personality to talk and listen to, knew what I was after before I arrived and looked after me well. Would recommend.
By Adam on 19/01/2018
I love this girl, what a beauty what a stunner, I love her to bits #weapon #sort
By Darren on 16/01/2018
I am so happy with my booking, what a lady, I normally book blondes but Rach recommended Francine to me, she said that she was fairly new and that she had some great feed back - well i was not disappointed!
By Geroge on 19/06/2017