Foot fetish escorts
15 December 2014
A very popular request when booking a escort is that the lady has got nice feet, this is because many of us are developing foot fetish's so we are looking for foot fetish escorts. Well here at the Dior Escorts we have some beautiful girls with very sexy feet.
Making your booking
Now you can request that your chosen London foot fetish escort be bear footed when you arrive, this gives you a great chance to see her sexy feet and you the chance to dribble over her gleaming toes. I would have to say that the requests for painted / unpainted toe nails are around 50/50 but something that is very popular are is to have the girl wearing very sexy shoes, mainly open toed or stripper shoes, stripper shoes look amazing and the girl doesn't have to be a stripper to wear them. The best types of stripper shoes are those that have a platform, these types of shoes are normally open at the sides so you can see the beautiful arches of the girl's sexy feet.
Which girls offer foot fetish
Both our young and mature women know that it is really important to take care of their feet because each day they may get a request for a certain type of foot fetish.  Like me assure you there is nothing wrong with having a foot fetish and when you call up and ask for this at our escort agency you will not be looked down upon. The girls in the office are always checking out other girls feet I have even found myself walking down the road in the summer looking at some of the beautiful ladies who wear flip flops - I never used to like girls in flip flops but now I can really see the joy in this, there is no other place to enjoy this like Covent Garden, the ladies there are very funky and love to show it off, its great to see just how many of these babes dress up there feet by wearing toe rings or ankle braclets.
We have a great selection of the best foot fetish escorts in London whom you can book for incalls and outcalls and you will find them in many areas including Kensington, Bayswater, Paddington and also parts of East London. If you are looking to have one of our foot fetish escorts in London come and visit you at your hotel this is no problem at all. Visit our main gallery for the great selction of these babes 
Mercedes - a beautiful brunette whom you will find in Bayswater has very sexy soles
Daisy - a sexy Eastern European babe who lives in South kensington has beautiful toes - painted or unpainted
Stassi - Theres something about this babe that you make you blow your mind, once she slowly removes her shoes you will see just why!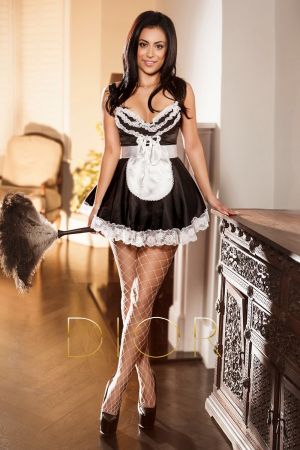 This is Mercedes, a great girl with very sexy feet
I would have to say that the lady that I think has the best feet has got to be Cameron Diaz when you see this super star in a toe of strappy heels it can get any man or woman hot under the collar. To book a London foot fetish escort just call us here at our agency on 07504335308 or 07762 426943, you can also WhatsApp us