Latest Reviews
Just had a great couple of hours with Aleeza thanks Rachael for arranging it and the rec
Review of Aleeza made by Gary
Anyone for tennis? I definitely need new balls after that encounter with the absolutely wonderful Daisy What a combination of angel and devil...but in a good way! This is not the first time I've seen Daisy but she definitely gets better every time we meet. Today's visit was planned at the last minute for complicated reasons (Well done, Rachael-You are magnificent at filling my diary!) Daisy's bum is just one of the wonders of the world-Oh my goodness-My hands are shaking just thinking about it. I cannot recommend Daisy highly enough-Indeed I would actually like to announce via this review that I am awarding Daisy Escort Of The Millenium status I really do mean it-Daisy is the top...and bottom! Oh I can't stop thinking of her posterior :) If any of you want the details of the sex and how we spent the time together, watch Love Island instead. Daisy and I will keep our fun a secret So in summary, this was the ultimate punt and I hope that Daisy remains gorgeous, fun and booty-full for many years to come and cum 11/10 is the cliche but my mark-10/10 would not do Daisy justice. xx
Review of Daisy made by Dan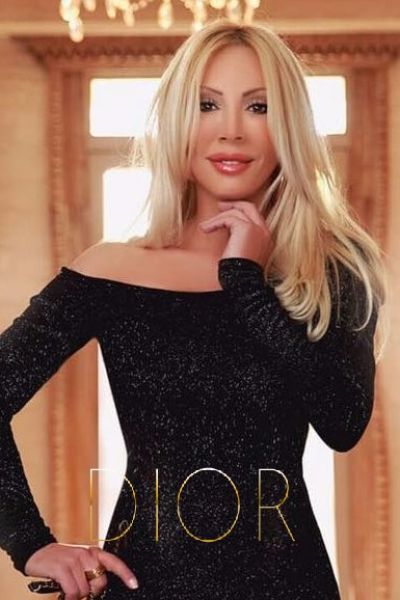 I've given Korrina a 10/10 for looks because she was exactly what I was looking for, I have this thing for older blonde ladies with tight gym like bodies - Korrina was recommended by Rachael after I told her this, like always Rachael was right!!! I was looking to fulfill a fantasy that came to me the other day in the gym and boy did Korrina do her job. I wanted her to answer the door in gym leggings, trainers and a chop top - showing off her tight tummy, after some flirting she was to come out the bedroom in tiny gym shorts but this time in flip flops - showing off her perfect toes painted red, and then after a couple of relaxed sessions she was to change into a more glamorous outfit wearing the highest red shoes she owns! For me to get all this took some time, it cost a lot of money, but what I got in return from Korrina was perfection, my day / night went exactly how I had planned. Korrina is the perfect escort for those of you looking for a lady with some class - she is also super super hot
Review of Korrina made by Dean
Great time, Almi leaves in a serviced apartment but has made it homely , she wore what I wanted , the girls got a good body, she did what I wanted and it only cost me £150
Review of Almi made by Anon
Gorgeous, open minded and very maature about the dirty details. I had seen Madeleine on the website and this was a short 1 hr recce to see if she is as cute as she looks and as open minded as she says. Well great sucker, delicious lips x 2, and amazing muscle control inside herself and we have made plans for a long, much naughtier session soon. IF you have any kinks - then try Madeleine. I will be taking all my toys.
Review of Madeline made by Stephen Christmas
Seen her since last year and every time has been beyond incredible. Can be extremely gentle or really rough and naughty depending on what I asked really fun and adventurous!! And can have a great conversation with her afterwards. Girls like her and Sisi are why I love Dior Escorts London.
Review of Candy made by Hawke
I love the fact that Poppy is not lke the rest of the girls living where she lives, in fact she is very differant to so many of the other escorts that I ave seen. Firstly Poppy is more mature, so you want to spend longer with her, she draws you in, she uses her brain and I love that in a woman, Poppy is the perfect girl to take out on the town. Secondly Poppy looks differant to all the others, she has plastered make up on, she hasnt worked to hard - the point being she doesnt have to, she wins you over just being her and thats what so great about her. I have seen Poppy a number of times now and each time she just gets better, I have seen other escorts during this time but keep going back to her.
Review of Poppy made by Dean
My dream comes true i was waiting so long to see Buffy and when finally i did it i couldn't beleve that's real!!So beautiful and such a sexy body,there are no words to explain my experience with her!!I will really recommend her without any reservation!!She really deserve everything!!
Review of Buffy made by Mohamed
Really warm and friendly, never stops smiling. Super sexy and clean. Was so good in bed best DT I have had and has the cutest ass I've seen x
Review of Cherry made by DGL
Lea is tiny but has the most amazing boobs, there were stunning through he top and her nipples look great. We went for a party for a while and then we relaxed together, she was wearing stockings, suspenders and the black high heels that she has got on in her pictures, she had painted her toe nails pink like I requested. Lea has got a really open mind and loves to play, the owo was great and I even got a little reach around which I love, it was lovely and the time we had was really good. I would love to spend a lot longer with her
Review of Lea made by George
I CANNOT FAULT THIS GIRL.....LOOKS LIKE HER PICTURES, MAYBE SLIGHTLY OLDER BUT LOOKS GOOD. HER LIST OF SERVICES LOOKED PROMISING AND I WASNT DISAPPOINTED. I WIL BE BACK, SHE IS A TOTAL NAUGHTY GEM!
Review of Madeline made by Davide
I trusted your recommandation and defenettly was the Best..This girls is simply amaizing out of her natural beauty wichi is unreal her personalitty is so hard to find in this days more in working girls!I will become her regular for sure and can't wait to see her back!
Review of Buffy made by M
WOW! She is stunning; her pictures do not lie, I could not believe is the girl in the pictures. She is the sexiest and wildest girl that I ever meet. She has a hot face and body that get you rock hard immediately! Exellent spoken English, very classy lady! A naughty girl.
Review of Erika Brunette made by S
WOW! stunning girl, even better than the photos .Hot with beautiful natural breasts and a personality to match. Excellent english, she is witty ,intellectual and beautiful, what a package ! Thank you
Review of Raisa made by Ahmed
When i first see bonny i thought wow!! She is very attractive girl who knows what she doing ! Bonny as nice eyes and great smile and will look forward to seeing u soon!!
Review of Bonny made by Robert
Great company and very very sexy. Kate ticks every box
Review of Kate made by Stephen
I had a great time with this beautiful girl, she had a smile on her face throughout my stay. I am not really sure why some people left negative comments for her, you don't have to be rude to get what you are after...as people say give respect, get respect. Thanks for a wonderfull time Kennice, i will definatley going to come back soon. Xxxxx
Review of Kennice made by Jay
I love her apartment, its so clean and tidy and smells really good! Kim wears havy make up but it suits her, Rachael told me she looked very middle eastern and she does, even though she is not. Kim is really small but has great cruves, loads of outfits and toys, so playful, everything that I was looking for!
Review of Kim made by Oggie
Everything you ever dreamed of...and more thanks baby girl
Review of Kiki made by Andress
Paula is absolutely stunning. A beautiful body and a great personality. She takes her job seriously and aims to please. Definitely will visit again
Review of Paula made by Jay Singh
Kate helped me tome a surprise from my husband! we both enjoyed her company!well-done to that beauty! definitely would recommend her!
Review of Kate made by Lara
Poppy is an open, easy-going and beautiful girl - she is extremely hot! It sounds mundane but she is also a good listener. She got where I was coming from very quickly and gave me exactly what I needed. She has a wonderful smile. She has an amazing figure. With a touch of Latin lustre. She goes well with a Spanish red.
Review of Poppy made by Rupert
Omg!!! This lady took me to heaven..what a pleasent experience.thank u megan
Review of Megan made by Nick
Wow, what a girl. Beautiful, sexy , dirty, receptive and patient! 10 out of 10
Review of Madeline made by Tony
We booked Brooke to visit us in a dungeon for a couples booking, she was recommended to us by Rachael, who said that she was suited to what my wife and I were looking for. She is fully bi - which was the main thing that we were looking for, she likes to dominate, I wanted my wife and her to really punish me! She is you and good looking. If you want to see an escort then I would say book Brooke , she can handle any type of booking, no matter if it's your first time or you are a seasoned punter
Review of Brooke made by Kiddo
Not my usual punt, and she isn't your usual girl. Redhead and more natural looking which is what I wanted. Is it just me or are the girls morphing into one generic look? I wanted different. Hannah is lovely, seemed sweet natured and eager to please. New to Dior Escorts so Rachel couldn't give me any feedbcak. Glad I took a chance as she was a breath of fresh air. Would I see her again? Certainly. I enjoyed my time with her.
Review of Hannah made by Stephen
Amazing looks, great service. Looks better than her pics
Review of Elisa made by Ams