Girls In Gloucester Road
05 June 2018
We like to post these blogs about all the gorgeous women we have available in different locations around the area of London, and it would seem that we skipped over our incredible selection of Gloucester Road girls. We didn't exactly skip over them, we just felt there wasn't much else we could say about these lovely ladies that everyone else isn't already thinking, and due to their popularity, do they really need our advertisements? Probably not, but we like to show them off anyway.
Our stunning models can be booked for an incall services around the Gloucester Road area and all of our escorts have beautiful apartments that are clean, tidy and most of all, discreet. We understand the importance of discretion for our clients, therefore, we ensure any information provided to us or between you and your escort is hundred percent confidential and won't be repeated or passed onto a third party.
If you're not exactly feeling an incall booking and you don't fancy moving from the comfortable spot you're in, then why not book one of the girls to come out and visit you instead. Having a drop-dead gorgeous dream visit you can be very exciting and this is where most of our outcalls happen.
Let us take you through a short-list of our exceptional models who are available for you to book.
Let's start with:
Kennice
What can we say about Kennice? A gorgeous brunette with a smile that could advertise Colgate in cinemas. Her eye colour is a beautiful brown which compliments her darker hair and she is of Eastern European nationality which is evident with her beautifully strong European features. 
She stands at a cute 5 foot 7 and is 22 years old. Kennice boasts all-natural breasts at a delightful 34C. Kennice isn't just your type of woman, she's everyone's type of woman and with prices starting at £150 an hour it's a wonder you're still reading this and not booking Kennice. She's absolutely stunning.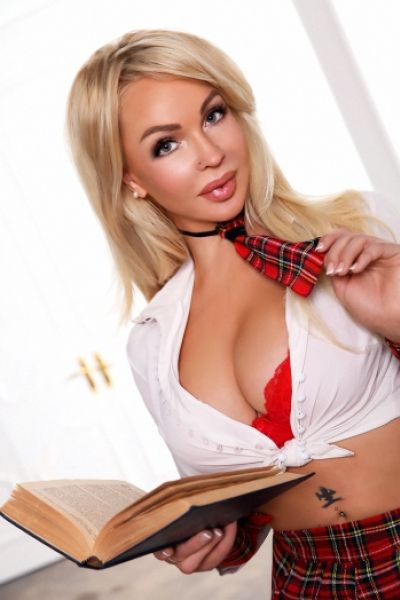 Angie
Angie is the literal definition of drop-dead gorgeous. She is absolutely stunning from the first glance and her profile boasts a series of pictures that could probably satisfy you before you even pick up the phone. Angie is 26 years old and the blonde-bombshell supports piercing blue eyes which are complemented by her stunning blonde locks.
Angie's nationality is Russian, she stands at a tall 6 foot and is available for you to book. Tania is also available for any couple that wants to introduce this blonde beauty to there bedroom activities and with a starting price of £600 an hour, Tania is as elite as they come.
Pamela
Pamela is an absolutely gorgeous woman and if you're looking for a bustier woman with incredibly voluptuous curves then Pamela is the woman for you. She has incredibly strong features which highlight her huge lips and piercing eyes as well as a model bone structure for her face. Pamela has brown eyes and strong black hair.
Her nationality is Eastern European and at 25 years old she is an absolute knock-out. She stands at a pretty standard 5 foot 9 and is available for both outcall and in-call services, so if you are in the area and fancy spending some time with one of the most beautiful women in the world, then simply pick up the phone and give us a quick call, and Pamela or any of our models could be with you before you know it.
If none of the above ladies is what you require then please head over to full Gloucester Road gallery to see a great selection of amazing incall and outcall babes.