Live out your mature duo escorts fantasy
08 March 2013
At Dior Escorts, we understand that not everyone wants a young woman who is relatively new to escorting. A lot of London escort agencies have beautiful women to be booked, but the majority of them only offer women between certain age groups. We do things a little bit differently, but having a wide selection of women who are considered to be more mature escorts. This doesn't mean they are old and wrinkly, it simply means they are experienced.
Our mature escorts are women who all boast fine figures, beautiful faces, and a wealth of life experiences. This includes experience in the bedroom. As these mature escorts are so sought after, a lot of men choose to enjoy them as a duo. This means double the fun, double the sex appeal and double the satisfaction. 
The Top Older Duo Escorts in London
At Dior Escorts, we don't believe that fantasies are fictional. Instead, we believe that fantasies should become a reality and that is what we are in the business of doing. We can arrange exactly what you want, whether that be two sexy young blondes in their early twenties or two mature ladies who are desperate to worship you.
Bobbi - 32, Paddington
When it comes to blonde-haired and busty beauties, it's hard to find anyone more gorgeous than Bobbi. Originating from Eastern Europe, Bobbi is full of life and always ready for a good time. She is a fantastic choice for a dinner date - she prides herself on having an excellent understanding of the English language, so the conversation won't stop flowing - and she's an incredible woman if you are looking for duo escorts. You are sure to be impressed with whatever she wears, as she always looks fantastic. She may be a little more mature than some of our other escorts, but this just means she is experienced and knows her way around the bedroom.
Pamela - 35, Earls Court
Every once in a while, an outstanding escort comes along and she's all that anyone is talking about. At Dior Escorts, that's Pamela. Pamela is one of our mature escorts, but that doesn't mean she doesn't give our younger escorts a run for their money. She is bisexual and she is just as interested in spending time with a women as she is a man, making her the ideal choice for a duo. If you would like to enjoy two women and have double the fun, consider booking Pamela and one of our other gorgeous girls. Pamela guarantees an amazing experience to everyone she spends time within the bedroom, meaning you will all have as much fun as each other.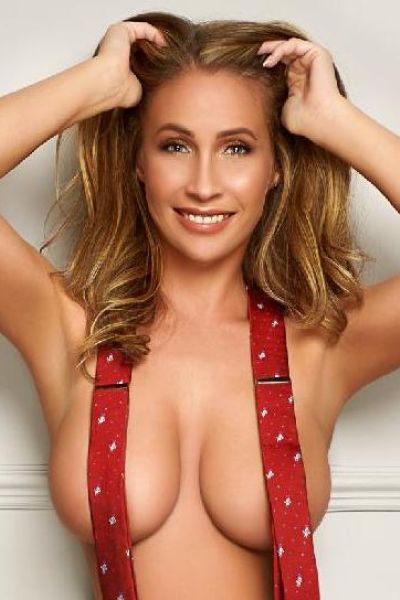 Merlot and Marina
Creating the perfect duo escort experience relies heavily on picking two women who work well together, and that's where Merlot and Marina come in. These are two beautiful girls who are closer than you could imagine, which is why duo-ing together is one of their favourite things to do. Whether you want to watch them enjoying each other or have two women focusing on your every need, you won't be disappointed with an evening spent with these two busty babes. All you need to do is sit back, relax and enjoy a once-in-a-lifetime mature duo escort fantasy.
Stefany and Cherry
You can live out your mature duo escorts fantasy with Stefany and Cherry, and it won't take you long to realise why these are two of our most popular escorts. Whether you are looking for an intimate and passionate evening or something a little kinkier, Stefany and Cherry are there to do it all. In fact, after an evening with these two gorgeous babes, you could find yourself wondering why you ever settled for anything less. Both of these beautiful women are just as into each other as you are, so you can also enjoy them pleasuring each other. Whereas a lot of escorts who duo are into men, these are attracted to women too. This makes the entire duo experience a group event, something you can all enjoy and leave satisfied.
Book Mature Duo Escorts Today at Dior Escorts
If you are interested in enjoying duo escorts, get in touch with the Dior Escorts team. Call 02038595225 and speak to our friendly reception staff to make your booking, and just let us know which escorts you are interested in. We are always happy to help and we can even suggest some date options if you are stuck for ideas. If the duo escorts you are interested in are not available, we have a tonne of other beautiful ladies that are sure to be just what you are looking for. You can browse through our full selection of mature duo escorts today.