January is done
29 January 2023
The last week of January has proved to be a challenging one, it's been cold and damp but at least the nights are getting lighter.
For many this week would have been the first payday since Christmas, so for people paid before the Christmas break that would be a 6-week gap between salaries – how on earth are you meant to balance the books and put a side your money for your weekly visit to one of our beautiful escorts?
This shows in the amount of pre bookings that the reception arranges at the beginning of the week, bookings for Friday, the weekend and Monday are filling up the diary – just remember all that you need to reconfirm your prebooking on the morning of the appointment!
There's been lots of interesting bits happen this week and it's not been without its drama – unprofessional London escort agencies have surface, yes not everyone runs their business like we do here at Dior Escorts.
Escorts back available this week.
I've been told that this is the most helpful part of our weekly news post;
Julia, Ruby, Nora, Shonda (now based in Zurich), Ida, Madeline, Veranika, Kit, Nikyta, Clary, Babe,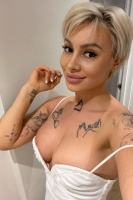 Hot blonde alert 
Girls on holiday;
Flower, Erika, Teagan, Caprice, Maella, Beau, Trixie, Georgia,
Bye bye Sloane
After a great run in London and making her name as a very sexy and professional escort Sloane has decided to return home, it's a great shame and we are certain that there is some of your out there who are going to miss her a great deal! If its blondes that you love, then head over to the blonde gallery to find the girl of your dreams
Pupi price updates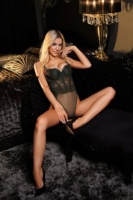 One of the most sort after young ladies in London Pupi has made the decision to DROP her prices! Yes, that right you can now book time with this very sexy lady from £200 an hour for an incall. Pupi has done this because she wants to widen the array of friends that she gets to see.
Mistress Kylie has posted a new selfie.
Oh yes! Without a doubt one of the hottest Mistresses in London, who is very skilled at her job and does it extremely well, we know this because of the HUGE amount of returning visitors, has posted an incredibly sexy selfie which shows off her remarkable figure and beautiful boobs, you will find it posted on her profile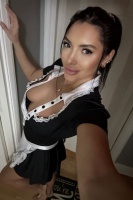 Nata has made a few updates.
Nata has been escorting here in London for some time now, in that time she has received a huge number of positive reviews and a massive following – not only is she drop dead sexy but also very good at what she does.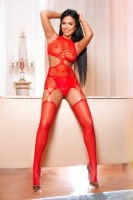 Nata has had a brand-new portfolio of photos taken which are now live on her profile, she has posted a very sexy video – you get the perfect idea of the lady that you are meeting.
Nata has now decided that it's time to raise her prices and at £200 an hour for an incall we believe that this is well deserved and long overdue!
Have you seen Kelya yet?
If not, then why not? This lady is one of the most sought-after high-class escorts listed on our gallery, a beautiful brunette with a marvellous figure.
Keyla has added selfies to her profile to show you all what you are missing – if you want to book your time with this great girl then you know the number to call.
Tiktok saga
Some great bits of news this week but as with everything there is a downside.
It turns out that another escort agency has been sitting up fake social media accounts in our escort agency name and in others.
On these accounts they've been posting the selfies and videos of the escorts without their permission and linking it back to their own websites.
The reason this has been done is to piggyback off of well-respected escort agencies names, there is another agency (the same one) out there that has even bought up random domain names that include our brand and have claimed that we are all working in partnership.
So, we are all clear and no mistakes are made!
Dior Escorts and Rachael's is owned by me and Rachael, we do not work in partnership with any other agencies.
We have one social media account which is on Instagram, on this account we DO NOT post pictures of the ladies, we decided to take this account down a different route. This account has never been hidden from anyone and Rachael keeps you all updated via her WhatsApp status.
You'll find Rachael's account on Insta; Rachelatrachaels .
This is me, James, wishing you all a lovely week filled with fun, flocks and fucking!