Some Of Our Girls Are On The Move
08 September 2020
What a weird old year 2020 has been, but things seem to be getting back to normal and about time. I was in London the other day, meeting the girls (whilst socially distancing) and checking up on how they are all doing and I couldn't help but notice how busy London is becoming again. From jumping onto the tube at Piccadilly to heading over to Earls Court and grabbing a coffee in between, everywhere was jammed - its not for everyone but I think its great to see again, 
To be honest, it was really nice to get out again since lockdown and it's always a treat to travel to meet your favourite ladies at Dior Escorts for a chat up - I know it's a hard life. I must say they are all a great bunch of girls, with some of the ladies having some of the best apartments I have ever visited in London. If you have ever booked an incall you may have had the chance to visit one of London escorts apartments, like Tiger who has always been known for being a great host. Well, she is on the move just like some of our other girls, so we thought now would be the perfect opportunity to let you know where your favourite escorts are now located.
Tiger
Tiger has moved from Bayswater to Earls Court 
Tiger has always been one of the most popular girls at Dior Escorts since day 1, going the extra mile to make her profile stand out with selfies and videos. At £200 an hour for an incall, this price can put clients off, but that has never been a problem with Tiger who is a gorgeous brunette with an amazing figure.
For those of you who have booked an incall with Tiger, you will know she had a great modern flat in Bayswater where she was always the perfect host, always friendly and attentive to her clients needs.. Now Tiger has moved to a massive flat in Earls Court which is very accessible by public transport. She may be in a new location, but she is still eager to meet gentlemen, so don't miss your chance to meet this highly rated lady.
Elvira
Elvira is back and in Knightsbridge
After a couple of months outside of London, Elvira is back and available for incalls in Knightsbridge. Her apartment which is really nice, clean and modern, is just off Sloane Avenue meaning it is very easy to get to. Elvira herself is rejuvenated following her time away and is keen to get back to doing what she loves, meeting gentlemen in London for companionship services.
Elvira has always been one of the most popular blonde escorts at our agency and her curvy figure, big 36D bust and round bum, have always been the main talking points when clients leave her great reviews. I would recommend acting fast to be one of the first gentlemen she sees since her break because once the word gets out that she is back in London, there is going to be a queue of gents trying to book her.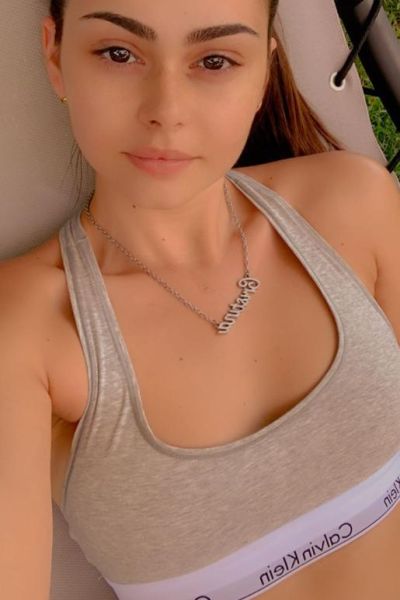 Sally and Candy
Sally and Candy now share an apartment in Bayswater
Sally and Candy are the latest duo escorts available for meet ups with clients. These two ladies have moved into the same apartment in Bayswater, where you can meet the pair separate or together for a duo booking - go on treat yourself.
Candy is a stunning busty blonde and Sally a curvy brunette with one of the most popular escort videos on the website. Both have caught the eye on our London escort gallery and now offering the duo service has meant that these ladies are in extremely high demand.
The cost of a duo bookings is £300 an hour, whilst both ladies charge rates of £150 an hour. If either service type sounds good to you, be sure to contact our team and Rachael will record the booking for a time that best suits you.