Terms and Abbreviations of Escorting
26 March 2022
This is a guide to the terms and abbreviations that you will find on each of our escort's profiles, listed under "likes".
To help those of you who are new to escorting in London and to those who maybe seasoned but have missed something, yes it does happen there are even terms thrown at me sometimes that make me turn to trusted old Google!
We are going to keep this blog to the most popular terms used by escorts, but we will add another blog with some of the lesser used ones.
Most used abbreviations on escorts profiles
OWO – Oral With Out, the act of preforming oral on a man (can also be a woman) without the use of a condom, one of the most requested likes of men all around the world and lucky enough here are some ladies who love to do this; Tammy, Lennon, Dandelia, Morgan Star, Scarlet
CIM – Cum In Mouth, it's really a case here of where's the spunk going after the OWO, will it go over the ladies throat (ala pearl necklace), her chest, her feet (read more about foot fetish) or in her sexy sweet mouth? Most ladies would like an extra donation to cover the cost of toothpaste for this, but this will be listed on their profile! A great choice of ladies who really enjoy this are; Glory, Tiger, Vika, Pink, Sloane, Noel.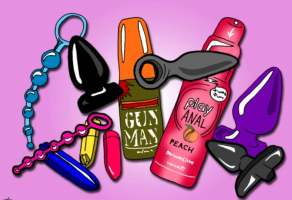 Alevel – Anal play! Ask a lady if she has her a levels and this is it – although many of our girls are super intelligent too! Another sought-after request, perhaps because many men don't get this at home? Remember it's always a good idea to let the escort in question know in advance this is what you seek – it gives her enough time to get ready!
One of the hottest alevel escorts in London is Haifa
DFK – Deep French Kissing! Make sure you arrive smelling and looking lovely, no one wants to partake in anything like this with someone who has missed the tooth brush this morning or doesn't know what a breath mint is! Want to see a lady who loves DFK then go over to Aly's or Sacha's profiles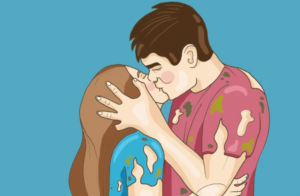 DFK
GFE – Girl Friend Experience. The second most sought after like for any of our lovely ladies, relax and unwind with a friendly and entertaining babe, enjoy her company, have a glass of wine, watch some television together, do the things that lovers do! (Note to Rachael – this doesn't mean pjs and fluffy socks) Two of the best reviewed GFE escorts are Ellie and Aletta
COB – Cum On Body! Does what it says on the tin. Some ladies love this, the thought that they have turned you on so much really gets them going and they can't wait to have your hot spunk covering them! See either Clover, Izza or Buffy if you want to experience this fantastic sensation!
CIF – Cum in Face. Another great turn on for so many girls all around the world, perhaps they don't want your sweet load in their mouths but covering their cheeks is more than ok. This is the great way to end a date with any lady you meet anywhere but it can get rather messy – would you want to lick it off?
RIM – Rimming (Analingus). Rimming is growing in popularity with the rise of porn sites like Pornhub and Redtube – rimming is one of the most search terms on both and we are bringing it from our mobile screens into our own bedrooms! It's a great foreplay act and can really get people in the mood, some ladies like to give it and some ladies like to receive it! What we do know is that it is sexy!
Joanna, Lucy, Eva and Edwina all love to receive!
MMF – Male Male Female threesome! If an escort states that she will see a couple then this is not the same, MMF's are listed separately and is when a lady will send time in the company of two men – this normally means the price doubles. This is a very naughty act and only takes place in a very safe and secure environment!
DT – Deep Throat. After the release of the film Deep Throat ,in 1972, the popularity of this sex act really grow and is now very sought after. A few ladies do like this but remember gents it's up to your partner in how deep it goes! Ask first, don't just ram it in and think that she will love it! Would you like someone ramming it down your throat and you wasn't expecting it?
Now you have an idea of what we are talking about when we list the girls likes!
An important thing to remember when seeing an escort in London is – all the ladies have these likes listed at their own discretion, no one can or will be allowed to force anything upon anyone. Everyone is here for a safe and good time, and we believe that the girls listed in the Dior Escorts Agency gallery do a very good job at that
When seeing an escort via our agency you are meeting with a friendly and fun lady for time and companionship only, anything else that occurs between the two (or three of you if you are really lucky) is a matter between 2 consenting adults and anything implied in this article or website is intended for entertainment purposes only