Casinos London
21 June 2018
When booking a companion from our high class escort agency a great idea for an evening out – a really good way to show off the stunning lady that you will have on your arm is to head off to a casino, there are some really good ones in London. If you have never been to one then follow the list below and you will be going to some of the best in the world, taking your date for the night there will also enable her to show off just how sexy and yet classy she can be at the same time! A real winning combination.
25 registered casinos in London
Some are of course a lot better than the others, in this list we have put down our favourites and which girls we have taken there, there are of course some underground casinos but that's a completely different article.
Please remember that you now need photographic id and must be a member of these casinos to enter – this can of course be done "at the door" on your first visit.
The Casino at The Empire – 5 – 6 Leicester Square WC2H 7NA, the world series of poker has been hosted here, they also have a late bar (which is handy if you fancy a long night on the tiles). Found in the heart of Lecister Sqaure , surrounded by the best night life that London has, really is a one spot shop for all. A great place to unwind and a favourite of Cherry's' – she is in fact the first person to introduce me to this place.
The Colony Club - 24 Hertford Street, Mayfair, London W1J 7SA, this casino has a private gaming room and is in the heart, in my opinion, the must exclusive area that the world has every seen. We all know that I love Mayfair and spend quite a bit of time there. Visit the bar as soon as you enter and sample one of their famous drinks!
Maxims Casino Club - 45 Cromwell Road, London SW7 2EF, if you fancy American roulette then this is the place for you to go and that is what drove me to heading there, Kim knew that I loved the black and red and thought this would be a great place for a date one evening. I have never stopped going back although this is not as refined as the others on this list it's a fun place and you should have a really good time there.
Playboy Club London - 14 Old Park Lane, London W1K 1ND, the name says it all really a great place to be with a stunning female London escort or a PlayBoy Bunny. The bunny outfit thing has never really done it for me but these girls look OK, the first time I visited was for a staff night out! I felt bigger than Hugh himself.
Genting Crockfords London - 30 Curzon Street, City of Westminster, W1J 7TN, this is the oldest private casino in London but because you know Dior Escorts we can get you a table.
Sportsman Casino- Old Quebec Street, London, W1H 7AF, lovely to go to if you enjoy a relaxed atmosphere and you and your date want to get to know each other. Located just around the corner from Marble Arch tube station Kate and Sophie May are close by – a lovely stop off. I took Delia here a little while ago and the night was really quite good, we had a few cold beers and spent a little money on the machines, I did love the fact that my win paid for my evening!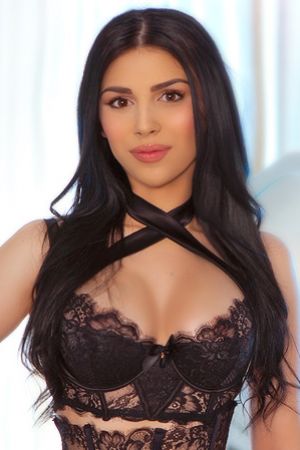 Sophia May lives jsut around the corner (£150 for an hour incall)!
Great night out!
There you have a list of five great casinos to visit with your date while you are in Central London, these are all places where you can relax, enjoy the company of a beautiful woman and be in a great surrounding. If you wish to have a car drive you for the evening then just book this with the reception team, we have some great cars with very knowledgeable drivers that can be all yours for a small fee.
To sum up when using Dior London Escorts you can have a great lady accompany you on your night out, you can arrive and leave in style and you will also be safe in the knowledge that all this is handled by a discrete team who want you to enjoy yourselves.