Hidden Gems: The Escorts Clients Are Missing
15 December 2020
I write so many blogs telling you about our best recommended escorts, telling you which ones are doing amazing, which ones have the best selfies, which ones have the sexiest videos that I end up neglecting so many of the "other" girls. So for this blog I thought it best that I write and tell you about the girls that could do so much better, the ones that make me think "there's no way you get enough bookings, why not?" What is it with these ladies that you are not liking? Why is there not a queue lining up at the door because there should be. These ladies are hidden gems, so find out more about the girls you should really be booking.
Just bear in mind, that we do not represent every lady that send her details in, unlike so many of the other escorts agencies in London. Our girls are the best you can meet in London, so even the models who do not get many bookings are still amongst the best companions in the capital.
Honey
Honey has got everything going on, she is pretty, she is funny and she is friendly. Her apartment is lovely and she is always so well turned out. Rachael recommends her to you all and yet the number of bookings that come in for her are few and far between. She is £200 for an hours incall – more and more ladies are having to charge this because the cost of living in London is so high so please don't be surprised when even more of the escorts start to charge this.
Why do I think that she's under preforming? This one is the easiest. She doesn't have selfies or videos on her profile! That's it. More and more of you are just seeing the ladies with selfies, the world has changed, and the girls have to change along with it but let me tell you that you are truly missing out if you don't see Honey – she is lovely.
After the Xmas break, she has told Rachael that she will be thinking of adding selfie's and videos to her profile – I just hope that she doesn't take too long.
Rowan
WOW. There's so much to be said about this very elite London escort. She is a natural beauty and a true high class companions that is beautiful, friendly, caring and a real joy to be around.
Smell is a big thing to me, it's a mega sexual turn on and it stimulates parts of your sexual being that you never knew existed – hence why I always smell so good! Rowan knows that and as soon you enter her flat you will know exactly what I mean. She only wears Louis Vuitton Ombre Nomade – a scent that makes me hard! Her apartment smells of sexy Louis Vuitton candles, Rowan has got everything right!
Why then is she no inundated with. Lengthy booking requests – she is after all fully bisexual and up for some many games!!
With Rowan it comes down to price, £300 is lot (she is worth it believe me) but in the current climate £300 for an hours incall is a little expensive. When the world opens up again and the Americans and Chinese flood our fair shores Rowan will not have a minute, you see she is the best and a worthwhile replacement for Erika – who left the UK for good this year! 
Thea
Great looking escort, based in Sloane Square, the lady has got everything outfits, toys, videos and selfies, all the boxes are ticked. Why I am writing about her in this blog then? Why is she one of the escorts who could do so much better??
Simply put – she is a little boring, it's true, you can look hot, check out Theas video, but when it comes to what you do people are just not loving it and the repeat bookings just don't come. Such a shame, as lovely as she is but come on girl lets get a bit of personality to go with those unbelievable looks of yours. If you want a classy lady, she will be for you, but most people are looking for a party girl and there are just better options for you at Dior Escorts.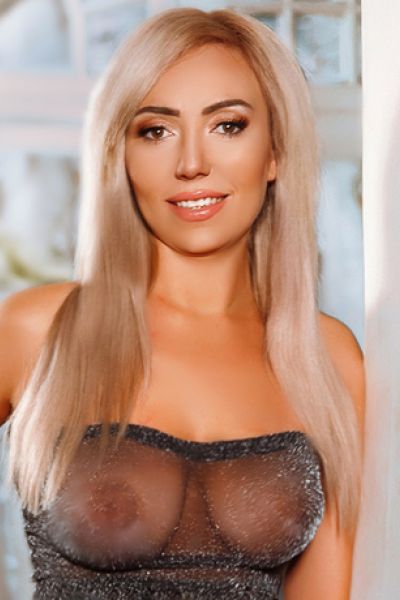 Purity
Most people who are looking to see an escort want a great time, a great time comes with experience and experience comes with age and doing things, getting out in the world and painting it red – that is what Purity has done. She has left her stamped on the world, gained a vast knowledge of it and come her to London to show you fellas, and ladies a great time.
She is wonderful but what's the problem with her? Why do I think that you aren't booking her in droves? Why is there not a queue around the corner that blocks the traffic?  Again, its simple! Purity has told the truth. She's 30. That's the reason, people looking for mature escorts are few and far between, the dynamic has changed and people want to see young, hard bodied babes. Purity could have said she was young but when you arrived at her door you would have seen the truth. The truth is that she is lovely, she is stunning, her body is very good, she goes to the gym but alas 19 Purity is not!
There you have it, a good quick read for you all, more insight into what goes on behind the doors at our London escort agency, follow Rachael and Danielle on Whatsapp to see their daily updates, what's playing on their minds, the girls thoughts, funny little quips that will make you smile and updates on our very lovely ladies – even the ones we struggle to get bookings for.