Lap dancers or escorts
19 August 2018
Why do we all dribble at the thought of sitting in a club, which sells over-priced watered down drinks watching a girl on stage whom we cannot touch? Even if you book a private dance, you still can't touch the object of your affection, moreover the object of the money that you are throwing away. I just can't see the point of it. I don't like the thought either of the stains on my trousers, that is not a good look and partly one of the reasons that I never visited a lapdance or strip club. A gentleman that wants to stay a gentleman cannot be walking around with evidence of his actions left on his trousers. 
Even in the days when I worked in advertising, I saw no point in it and rather than wasting the company entertaining budget on that I would phone up an escort agency and book time with a load of escorts instead. I think this is one of the things that set me up above my colleagues. Whilst I was out releasing every inch of stress I had they were busy building up more by having a fine looking girl shake her best assets in their faces and not being able to touch.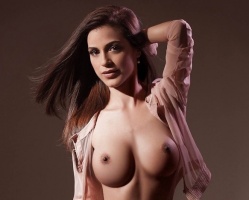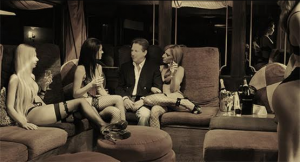 Which would you prefer?
Pick an escort!
It is so much more fun seeing an escort than watching a lap dancer or stripper by far. When sat in a club, music blaring, you are given no opportunity to know anything about the woman that is helping you relieve yourself. With an escort, you can spend your initial time together forgetting all the awkwardness and enjoying what each other has to offer – in your case money and in her case whatever she sees fit. A lot of people seem to not know that quite a few escorts offer lap dancing services. Meaning you get the best of both worlds. It has almost become something that escorting women are proud of if you can move your body as a lap dancer does and make a man give in before you've had to do the act itself surely deserves a round of applause.
You will also find that the majority
of escorts are much friendlier than lap dancers. Escorts do not push you away should you wish to go near her, in fact, she welcomes you with a smile. I understand that it comes with the job as a lap dancer but as a punter, it always seems to burst the bubble when you realise you can't come within two inches of the woman grinding her way through your legs.
It also happens to be much easier to see an escort than a lap dancer, all you need to do is going online or call. There are no fees to get into a London escort agency website, try just walking into a strip club without paying and see what happens! You'll find yourself on your arse quicker than you ever thought possible.
My opinion is that Escorting
and the Escorting industry is better for all parties involved, as long as the business is run well and the women are safe that is. I would very much welcome your thoughts on this subject and look forward to hearing what you think this is a great article to check out to see the some of the girls available. How many of you prefer visiting escort than watching lap dancers?