Our beautiful ladies love a toy
29 October 2021
When it comes to enjoying time with one of our ladies, there is no limit to the satisfaction that can be had. This often includes toys and luckily, our girls love to play and have fun. You only have to browse quickly online to see how many sex toys are available, and our stunning escorts have an impressive amount. All you need to do is let them know what you are into, and they will ensure you have a naughty experience to beat all others.
The Top Toys Our Gorgeous Escorts Play With
If you know anything about these girls, you will know that a lot of them enjoy playing with toys and bringing toys into the bedroom. When you think about just how much a toy can spice things up, it's very easy to see why adult toys are so popular. At Dior Escorts, a lot of our gorgeous girls have tonnes of adult toys for you to play with.
●      Dildos and Vibrators - For a lot of people dildos and vibrators are the 'go to' sex toys, and we can see why. There are a lot of different ways to use dildos and vibrators with an escort, so you have a whole host of ways to spice things up and many different things to try. Whether you want to tease a gorgeous woman or have them pleasure themselves for your eyes only, you can't go wrong with adding dildos and vibrators into the mix. Luckily, a lot of our girls have impressive collections of sex toys and so the choice of size, shape and style is all yours.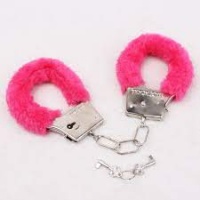 Handcuffs can really spice up an evening 
●      Dominating Toys - There are a lot of girls at our agency who enjoy being dominant and that calls for whips, handcuffs, clamps and more. If you want to be put in your place and have a beautiful woman dominate you sexually, choose one of our girls who has toys at the ready. Toys really add to the dominatrix experience by bringing added pleasures, punishments, and pain. Though not all our escorts like to play with dominatrix toys, many of them do. Simply browse their profiles and find a woman who is ready to whip you – lucky you!!!
●      Strapons and Pegging - If you are one of the many men who want to explore pegging, you will be pleased to know that many of our call girls have the strapons needed to show you a good time. It doesn't matter if you are trying pegging for the very first time or you consider yourself somewhat of a pegging pro, you will find a girl who is ready to have fun in the bedroom. After all, there is a reason that pegging is so popular.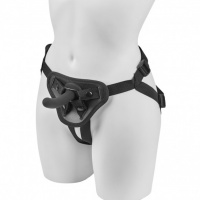 Strapon anyone?
Top Selection Who Use Toys
There are a lot of the escorts in the gallery who enjoy using toys, some of them like to play with them just as much as you do. When you are making a booking and you want to throw some toys into the mix, it's important to book a girl who has the type of toys you are looking for. For example, some of our babes have toys that are ideal for domination - such as whips and cuffs - whereas others prefer vibrators and dildos. You will even find some of our escorts have strapons for pegging, if that is something that you want to explore. To help you find the ideal lady for you, we have handpicked some of our popular toy loving girls.
●      Stassi - When it comes to playing with toys, Stassi is a high class escort who really knows what she is doing. She has whips and handcuffs, which is ideal if you want a little bit of domination. Stassi also has an array of strapons, perfect for pegging. It doesn't matter if you are into pegging or it's something you want to try for the first time, Stassi will take care of you.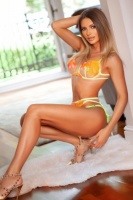 ●      Kalinda - If you are looking for fun with a dildo, Kalinda is the girl for you. She is a pro and you will wonder why you considered playing with anyone else. Kalinda is beautiful, sexy and a girl you will want to book again, again and again. It's easy to see why she is one of Dior Escorts' top girls.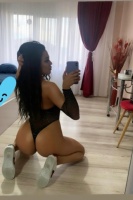 Kalinda loves a toy
●      Devon - There are very few toys that Devon doesn't have, meaning she really can cater to your every need. Let her dominate you with her handcuffs, clamps, whips and strapons. If you want to reverse things, pleasure her with a vibrator and have her begging for more. You can have hours of fun with stunning, sexy and sensual Devon.
●      Lavina - It doesn't matter if you are craving an intimate evening with a beautiful woman or a fun and flirty night with toys, Lavina is the one for you. She has a whole host of vibrators, dildos and strapons. There is no limit to the fun that can be had with beautiful, blonde and busty Lavina.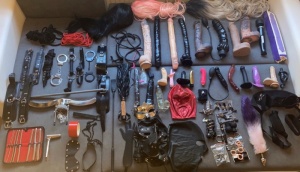 Mistress Leylas' choice of toys you and she can play with
Book Girls At Our Agency
At Dior Escorts, you will find a whole host of beautiful women who enjoy using toys in the bedroom. Whether you are a fan of whips and chains, or you enjoy the feeling of using a strapon, you will not be short of choice. You will always be able to find an escort in London who has exactly what you are looking for. Though there are a handful of escort agencies in the city, we pride ourselves on offering the best of the best, the best women, the best toys and the best service. It doesn't matter if you are looking for an intimate night with a loving woman or a sexy night filled with toys and fun, the girls at this agency are always ready and willing to join you.