Poppy is looking on point
23 October 2017
It's happened again! Yes I have fallen madly in love with another London escort and guess what??? She is a brunette! I do love a brunette, its just that something about the dark hair and dark skin that really turns me on, don't get me wrong I wouldn't kick a number of our blonde escort ladies out of bed for eating biscuits but I mean! WOW!
The lady that I am talking about is Poppy, visit her profile here, she is located in South Kensington, I love her apartment, it is so personal, it is home, a place to unwind and forget about the pressure that the outside world brings down on you! 'Pressure" I hear you all shout, how on ever and you bogged down under pressure when you own one of the biggest escort agencies in London! Believe me it is hard work, I constantly, along with the SEO guys work on the website to ensure that it stays where it is and that you all return time and time again because it is updated on a daily basis and that there is always something new for you to look at.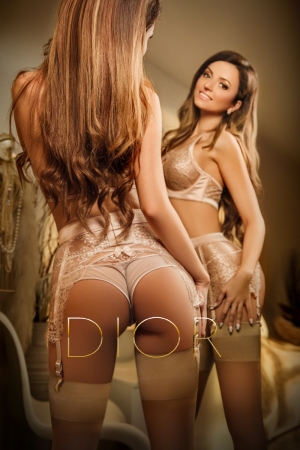 Enough about me and what I do, I am here now to talk to you about Poppy!
So she is located really central, so easy to get to, her locale tube stations are South Kensington and Sloane Square, both on the Circle and District lines, that's the green and yellow ones on the map for those of you who are a little unsure of how our tube system works.
Poppy is without a doubt one of the most elegant escorts that I have ever meet, I love being in her company, read her reviews and you will see that I am not the only one, people have said some great things about Poppy!
Her persona is one of caring, she loves to take care of you, she is classy, she is elegant and refine but most of all she knows how to entertain.
Poppy welcomes you with open arms, she is as relaxed in the surroundings of her own home as she is in the top night spots in London, I can't think of a man that I know who wouldn't want to walk through the door of anyone with this babe on their arm.
Once you have taken the chance to look at her profile call up the Dior Escorts team and make your booking, it is so easy to do and you could be next to Poppy within ten minutes – now that is something to really look forward to!