Girls returning to London after a long break
30 September 2021
Today's news article is all about the escorts who have returned to London after a long summer break.
The end of last year and the beginning of this year we saw so many of the lovely ladies leave London, it was heart breaking. So many ladies who not only have we worked for, for so long left but also many that we class as friends.
I thought that it would just the right time to post this and showcase those girls who have decided to return after this very long break..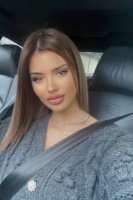 1st up is Hailey.
Now Hailey really made a massive impact after everything opened last year. Truth be told Hailey was in London escorting before COVID but never really got her feet on the ground.
Her pictures weren't the best but then Hailey and I meet, I convinced her that posting selfies was the way to go and BOOM!!!
Now located in Edgware Road Hailey has changed her hair colour – new pictures will be with us very soon; her apartment is beautiful, and she is available 7 days a week.
Hailey is one of the most fun and bubbly escorts that you will meet!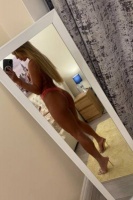 WOW.
Teagan was one of the hottest London escorts there has ever been. There was literally a que around the block (a bit like queuing up for petrol this week) to see her but a few bad reviews towards the end of her stay showed that Teagan really did need a break.
We are very pleased to say that Teagan has returned to London with a new spring in her step and that the old Teagan (not old old she's in her early 20s') is back and back with a bang!
If you wish to visit this sexy little blonde with an amazing arse then you will find her located just around the corner from Baker Street and Marylebone tube stations.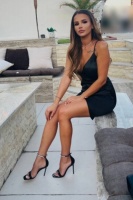 Ellie
Calling Ellie, the most beautiful of all London escorts is just not enough! Ellie is a knockout, so pretty with an amazing figure, lovely sexy feet, and gorgeous boobs!
I have seen Ellie dressed in her PJs' as well as her sexy latex nurse outfit and I promise you she looks just as good in both.
Ellie still loves to wear high heels; she still loves it when you kiss her feet, and she still loves to go down on you!!
Located back in Bayswater Ellie has a nice comfortable incall but will happily travel across Central London to visit you.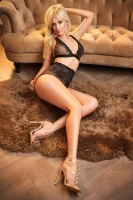 Sierra
Our sexy blonde British lady decided that she needed an extended holiday and left London for a break.
After a great time in the sunshine Sierra has retuned and is ready to play.
One of the hottest reviewed escorts at our agency anytime with Sierra is good time and she hasn't left that on the beach!
Available 7 days a week Sierra normally is available after 4pm. We would strongly recommend pre booking this lady as good English escorts are in short supply at the moment.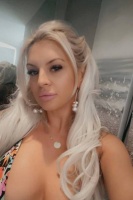 Marlene
We have known Marlene for some time, the very first time I meet this busty blonde she could barely speak English! Now Marlene has mastered the language down to perfection. Always ready to party and to play Marlene has really made a name for herself. As well as her profile we have wrote blog articles about this amazing lady.
Currently based in Knightsbridge and available to duo with Blair Marlene is ready and waiting for you.
She has also put lots of effort into new selfies, new videos and brand-new professional pictures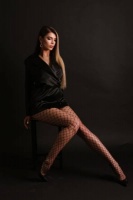 Blair
Rachael nearly cried when Blair said she was going away for a long time, that was a couple of months ago and we are pleased to say that this sexy tall blonde escort is back available for you to book!
Blair is a very exclusive and high-class lady, the perfect date for anyone looking for that little something extra.
Available every day of the week making a booking with Blair is as simple as 1,2,3.
And there you have it, a breakdown of just some of the escorts who have returned just this past couple of weeks, there are more and more of your favourites coming back every day. If you don't see the girl of your dreams listed here then pick up the phone and give the reception team a call.