It's been a very busy week
15 January 2023
That's right, it seems that London is getting back in order, the pavements are full everyday once again and the coffee machines are purring away – well mine is any way.
We decided to do these weekly update posts to keep all our visitors abreast of what is happening here at Dior Escorts, and it seems that you guys (and gals) are really liking it. The news pages receive a decent amount of traffic, these pages are not really search for in Google but is direct traffic from the people who use the site all the time – plus the reception team post links to them on their WhatsApp status's!
Now it's time to get on with your updates!
Girls coming back to London after their Christmas break!
This is a very long and a very sexy list, has your favourite lady retuned? Are you waiting for your dream girl to board that plane? Find out here….
Paola, Sunny, Medeea, Erika, Teagan, Avery, Allegra, Martini, Mistress Leyla, Melia, Noel, Simeria, Tinley, Alaina, Pamela, Nata, Hailey, Pupi
Certain escorts deserve a special mention upon their return!
Noel – she's been away far too long, I do believe that so many of you have missed her, I have too! Noel has got to be one of the most sought-after high-class escorts on our books, it seems that everyone just can't get enough of her and to be honest we can't blame you!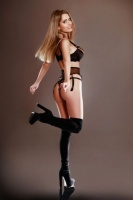 Noel is a very classy lady based in Kensington
Noel lives in a swish apartment right in the heart of Kensington, she is happy to welcome people here for incalls she is also happy to come and visit you for outcalls across Central London. Noel is £600 an hour and is without a doubt one of the best-looking ladies in that gallery, if you want to experience the best then Noel should really be on your to-do list!
Erika, this lady is just great! Check out the reviews on her page and she just how many people have fallen in love with her! Erika lives in a gorgeous apartment 5 minutes' walk from Kensington High Street – it's like something out of a magazine, it still knocks my socks off every time that I visit her!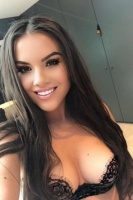 Erika always has an amazing smile
Teagan used to be a firm favourite amongst the regulars at this agency, then she slipped, and it was such a shame. A number of unfavourable reviews came in which diluted the incredible ones that had been left previous, this time round let's hope that Teagan can pull it out of the bag and go back to being most of the best reviewed escorts in London.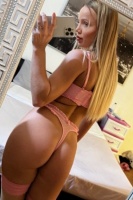 Medeea has an incall again!
This is a major thing! Medeea went on holiday for a short while over the Christmas period, upon her return she couldn't find anywhere in Central London to live, during this time she could only offer outcalls – which is never good!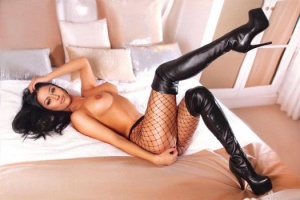 Medeea is a very popular brunette
Medeea is still one of the hottest women that you will ever meet, she loves a party and does what she does well! You will now find her incall just a stones' throw from Kings Road and this apartment is out of this world!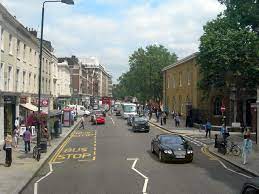 Kings Road is a very popular place to visit an escort
Lavina who was a firm favourite with so many of you, a very busty blonde who looks incredible and who has so many great reviews. I wonder if she could make the list of the most popular escorts for 2023?
Change of hair colour.
Georgia has gone from being a busty blonde to being a busty brunette! She looks amazing, on her profile you will find brand new selfies that she sent in to show of this transformation!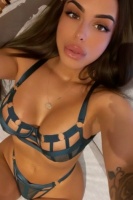 Summer was once a blonde and is now a brunette, upon her request we have removed all her professional photos that show her as a blonde and replaced them selfies she took with her new hair colour.
Avery has gone back to original brunette and the woman looks amazing, so sexy, what's stopping you from booking time with her right here and now?
And we have more new selfies on the escort's profiles
Alaina a stunning 26-year-old blonde has returned to London after a very long break and add an amazing selfie! Talk about a real knock out!! Alaina is a 10 out of 10!
Allegra, a super busty blonde, has updated her selfie, in this new one you will see this sexy lady wearing a very low cut top and shows off her boobs perfectly!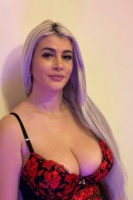 Allegra is a stunning busty blonde
And that rounds of this week, we hope that you have had lots of fun with our escorts and of course we are really looking forward to taking your calls next week.
Let's hope that this sunny Sunday carry's and that the rain has finally left us – I, long with every lady in our gallery hate the rain, it messes up our hair!