How accurate is the Secret Diary of a Call Girl
17 March 2023
What was Secret Dairy of?
Secret Dairy of a Call Girl was a television show that aired from 2007 until 2011, and it stared Billie Piper as the title character and aired on ITV2. Based on the book "The Intimate Adventures of a London Call Girl" written by a form London escort under the pseudonym "Belle de Jour," – it started life as a blog.
The series followed "Belle" as she navigated life as an escort in London – sometimes she would travel further afield, and her personal life, touching on love, romance, and sex. The show was compared to "Sex and The City" due to the way it looked at the sex lives of the young and wealthy in a major city.
Do escorts live life like that?
Yes, they do; the escorts that you see on this website are great earners and love the finer things in life; they work very hard to ensure that they have the most excellent places to live, the best clothes, fantastic hair, and make-up ( if the escorts didn't look like that you guys, and gals, wouldn't book them) and also the girls are very concerned about investments for later life when their escorting career comes to an end.
Belle had an incredible incall. Can you see a girl with a place like hers?
Of course, you can. So many of the ladies live in apartments that are completely out of this world, prices of flats in London have soared, but the escorts have kept up and done well.
The most luxurious of all apartments must be Erika's, also known as Mistress Erika, and you will currently find her here, based just around the corner from High Street Kensington. It's like something out of a film – someone once asked if Erika was worth the £500 an hour price tag, and Rachael's reply was, "you tell me once you're done" the client went back the next day for 6 hours. This apartment would make Belle green with envy.!
So, in that way, SDOALCG was, in fact, true – escorts do live in beautiful apartments.
Do the ladies spend money on clothes as Belle does?
Have you ever had an escort visit you from our agency who needs to be better presented? Let's look at Elizabeth, for example; this very sexy brunette always looks immaculate and can dress in the most amazing outfits you have ever seen. Elizabeth loves to party or looks just as good in her sexy gym wear – not sure how you would get any work done with this busty lady lifting weights next to you.
Like Belle, Elizabeth also has a naughty selection of "fuck me heels" and sexy uniforms; Elizabeth is a real fan of boss/ secretary roleplay!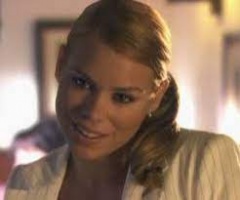 Belle is taken away by clients.
You too can book an escort to travel with you, be it a break in the English countryside, just like Belle and Bambi did when they went to a country manner for an orgy! A far-off sun-kissed land or even a long weekend in the French Apes with your skies – once again, the real-life options for a date with a London escort are endless; it's up to your imagination and your budget!
At one point, Belle fingered a client's arse.
The show's highlight is that prostate massage is one of the best ways to make a man cum, and you can do this without touching his cock! Belle did this to a client who wasn't expecting it and had the time of his life; within seconds, he had shot his load and was lying there, ready to smoke a cigarette!
Prostrate massage is very popular now and is sort by many men, so many ladies, not including escorts, love doing it to their partners; it's a way that the woman can be in complete control. I guess that it's a reason why pegging is now very popular.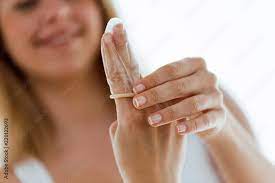 Like Belle, Bambi also enjoys this and has become very well known for it, "Secret Diary" is lifelike again.
Stephanie Charlton owned the escort agency Belle advertised on.
What a great character, and for those who love a milf, the perfect wanking material, especially in the episode where you see her at a sex party dressed in leathers and holding a whip!
She holds weekly meetings with the girls and books them well in advance. This is where real life and "Secret Dairy of" differ; it would be lovely if Rachael got to meet all the girls every week in a swanky London hotel, "coffee and drinks all around," but this would not work. Dior Escorts has over 150 ladies available at once. Can you imagine the size of the table and the coffee order? Neither can I.
The number of bookings made in advance is minimal; they do happen, and it's generally for clients traveling to the UK – Rachael won't book girls too far ahead as things with them change, and the girls do come and go! The staple of the business in real life is the 1-hour incall.
Belle had a few relationships during the duration of the show.
The ladies have a life outside of escorting. Their personal life and something which we don't like to touch on, although many of them do prefer to stay away from severe relationships as not many people understand the work that we do – unlike Ben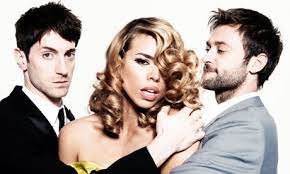 Making a booking with an actual living and breathing sexy London escort!
That is why we are here, and our process is straightforward. You've found the website, the lady you want to see, and all you need to do is get in touch – in the TV show, Stephanie didn't even have a website until the last series!
Our reception team is available seven days a week from 10 am until late, and they look forward to taking your call.
If you want to refresh yourself on Secret Dairy Of, the show is still available on Itunes and Youtube!