Sexual Fantasies That Escorts Find The Biggest Turn On
23 February 2023
There are a lot of sexual fantasies out there, and everyone likes something slightly different in the bedroom.
Some people enjoy role playing, whilst others prefer to be dominated. One of the great things about spending time with an escort is that you have the ability to explore your fantasies with someone who knows what they are doing. They are experienced, professional and they know what makes for a good sexual encounter. However, our escorts certainly have some sexual fantasies that they like more than others.
At Dior Escorts, our escorts are high class and high quality. They are willing to give anything a go, and they really do enjoy sex as much as you do. But that's not to say that they view all sexual fantasies to be equal. If you ask any of our escorts, they will tell you that they have a handful of favourites. Below, we have looked at some of the sexual fantasies that escorts find to be a big, big turn on.
Sexual Fantasies That Escorts Love Just As Much As You
Sissification - A lot of men are interested in sissification and it's something that escorts enjoy also. This is a sexual fantasy where a man adopts a submissive role, often acting out feminine acts and mannerisms, whilst wearing women's clothes. They are at the command of the escort, who is there to dominate and control them. It's all about feeling disempowered and effeminate, and letting the woman take control. In sissification, a man might wear women's lingerie and high heels, before being made to parade around for their escort. There are a lot of reasons to enjoy sissification, and it's just as enjoyable for both parties.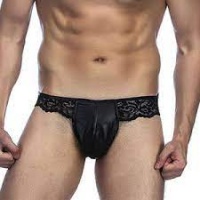 Forced Bi - This is one of the lesser-known sexual fantasies, but it's one that our dominatrixs' enjoy a lot. It involves a submissive partner, usually the male client, being 'forced' to engage in sexual activities with another man. Of course, this is something that both parties want to do. Everything is organised and negotiated beforehand, to ensure that everyone is happy with the role playing that's going to happen. The appeal of this sexual fantasy is doing something that's off limits or 'naughty', and being bossed around by an escort.
Role Playing - There are a lot of different role plays to enjoy, and our escorts are big fans of most of them. Role playing is a way to play with power dynamics, to become somewhere completely different and to embrace a new type of sex. You might try a teacher and student scenario, or a boss and employee. Doctor and patient is also popular, but there are tonnes more to choose from. A lot of people who like role playing want to be overpowered and dominated by gorgeous women, and escorts are more than happy to step up to the plate. Sometimes it's about acting out a taboo, but others it's about trying something different and immersing yourself in a new world.
Cuckolding - One of the biggest sexual fantasies is cuckholding, which is a kink involving a person getting turned on by watching their partner partake in sexual acts with another person. It's often a man wanting to watch his girlfriend or wife have sex with another man, though it does work both ways. Escorts enjoy this sexual fantasy, as it's a way for them to tempt and tease their clients. Sometimes everyone joins in together, and other times it's merely a case of watching from afar. There are a lot of different ways to enjoy cuckolding, and our escorts tailor their approach to your unique preferences and needs.
Threesomes - If you ask a lot of people to pick a sexual fantasy to turn into a reality, they would choose a threesome. It's the top fantasy for a lot of people, and it's easy to see why. After all, why would you enjoy being with one person when you could enjoy being with two people? Our escorts enjoy threesomes, as it's a fun and sexy way to be intimate. There's a lot of fun to be had as a three, and everyone is sure to leave satisfied. Most men choose to have a threesome with two women, though some want to involve another man as the third person.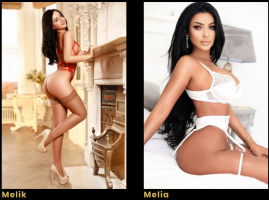 Enjoy Sexual Fantasies at Dior Escorts
If you are looking for a way to enjoy a sexual fantasy, come to Dior Escorts. All of our escorts are professional, high class and luxurious. They know how to enjoy a sexual fantasy, and they are sure to have just as much fun as you. Whether you choose one of the sexual fantasies listed above or you have another one in mind, you can relax knowing that our gorgeous escorts are ready and raring to go. In fact, they might even be more excited than you.
The key thing to do before spending the evening with an escort is to let them know exactly what your sexual fantasy is. The more they know about your expectations, the easier they will find it to ensure that every box is ticked. If there is a specific role play you have in mind, tell them about it. If you have a very clear idea of what you want from a threesome, share that with everyone else involved.
There are a lot of escorts listed in the main gallery, so you won't find yourself short of choice. You can enjoy everything our escorts have to offer, whilst ticking a fantasy off your bucket list. To find out more about our agency or for help choosing your dream woman, get in touch with our talented team.