So much is happening in the first week of 2023
07 January 2023
Welcome to 2023
Wow! That has been some sort of 1st week back, talk about mad and all over the place but we march on and do our best.
The main talking points this week has been the rail strikes – again! So many plans to get to see our very lovely escorts have been scuttled! There has just been no travelling at all. I was in London on Wednesday – a game of darts, and it was empty, such a sorry sight to see. I went to visit Bambi whilst I was there, the tubes were empty, the pavements were bare, I even went into an All Bar One and was they only one in there.
Come on guys, get this shit sorted out, it's costing London a fortune, and no one is getting a chance to earn a living.
Escorts arriving back in London
A number of ladies have started to return from their holidays, Amy, Rowan, Arden, Georgia, Naomi, Tia, Sacha, Marina, Dandelia, Nyla, Taboo, Bianca
Serena is back in London and back on the site! Such a stunning Spanish brunette who is 23 years old, at £650 for an hour incall she is listed in the high-class gallery and can be booked for both incalls and outcalls. Serena has never really got her feet off the ground at our agency, perhaps you could be the 1st person to leave a review for this amazing lady!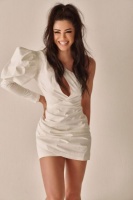 Selfies and videos being added to profiles
Beautiful mature English babe Elle has added a video to her profile, showing off her figure – she is very toned and very sexy! Elle is now a blonde – a colour change over her Xmas break. Elle also had a great review sent in by a gentleman who spent some time in her company.
Hugely popular Devon has added a brand-new selfie to her profile – why does this deserve a mention?? Because she is just so dam hot and one of the most popular escorts in London now.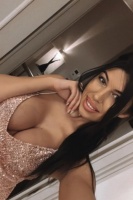 Devon looks amazing in all her photos
Navilla who is quite new to our agency has sent in some very sexy selfies, this lady is beautiful and is so nice, a real gem of a lady for you to all see
Soraya has added a new video showing off her amazing figure and beautiful brunette hair, Soraya had a very slow start as an escort here in London, a few bad reviews came in and things weren't looking good for her! Move on 8 months and the girls on fire! People love her, she's doing what she loves and she's doing really really well!
Escorts who have changed their rates
Lindsey, who has always been a very firm favourite with you guys, has lowered her rates. You can now book time with this great lady from £200 per hour (incall) or £250 per hour (outcall).
Maella has changed her rates, she is still listed in the high-class gallery but wanted to broaden the number of people that can get to see her, she has also changed some of her professional pictures. If you haven't seen Maella yet, then you are certainly missing out!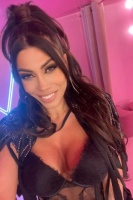 Perfect owo mouth
Flower has increased her rates, this stunning blonde is just such a popular lady, she lives in one of the most comfortable apartments of all the ladies and has a collection of the most outstanding reviews. Flower is one lady who is so worth visiting.
Brand new shemale
Lara Dolly has been added to our agency! Due to popular demand, you can now find shemale escorts listed on our pages! Lara Dolly is a very beautiful trans lady from Italy and is now available here!
Brand new female
Sammy is a brilliant new brunette escort who is based in Earls Court, she has lots of very sexy tattoos, very big boobs which are enhance, a sexy figure and she is very naughty. Sammy has also posted videos and selfies on her profile which really do make this stunning babe stand out!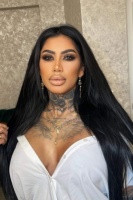 Keeping our blog updated
To start the year off we have posted a very interesting blog which details which of the escorts profiles are the most viewed on the site, it's not surprising really that to see some of the girls at the top – these are the ladies who really do work hard on updating and maintaining their profiles.

Our homepage.
You will notice that all our escorts will be displayed back on the homepage, this will include ladies who are away. This is being done to give you a larger choice when it comes to picking your ladies, if the girl that you wish to see is listed as away then do, please call and speak with reception who will do their best to inform you when that lady is back!