Where have the past couple of weeks gone
19 February 2023
It's been a couple of weeks, I know!! You've missed me and I can't blame you but so much has been going on that I just didn't find the time to give you your updates last week.
We have had a massive influx of brand-new escorts join us – the main body of this news article, a number of very beautiful ladies have posted new very beautiful photos, girls have been coming and they've been going!
You will see that a few of the escorts have also been changing their rates, some have been putting them up and some have been lowering them – I guess the girls need to find the right level of what to charge – please remember that we have no say in what the escorts charge, the rates are set by the ladies themselves and we update their profiles accordingly.
New escorts arriving in London.
Celina – a very beautiful and high-class babe, Celina doesn't want to show her face but don't let that put you off, this very young sexy escort is tip top and you will have an amazing time with her.
Stevie – don't we all love a tanned, sexy Brazilian who loves wearing a thong? Stevie is very open minded and very playful, based in Kings Road Chelsea booking time with Stevie is going to be so much fun for you.
Olivya - Available for incalls only and based in the Gloucester Road area Olivya is a sensual blonde, she has 36B natural boobs and has posted a very sexy video. Olivya doesn't have any toys or uniforms which is such a shame because I bet she would look amazing dressed as a naughty schoolgirl.
Mahara – a very slim brunette, who is 21 years old, not the most open minded of the new escorts but what she lacks there she more than makes up for in looks and personality! Mahara can be booked from £200 per hour for an incall.
Bella Morgane – one of the hottest shemale escorts in London, wow!! Take some time to check out this sexy trans ladies video, she looks so hot in fishnets and perhaps will entice some of your over!
Maeve – a curvy 24 year old brunette, with a massive list of likes that includes, gfe, rim, foot fetish and alevel. Maeve is happy to see gents, couples and single ladies and describes herself as fully bisexual, this is going to be one escort that really makes an impression here in London and we can't wait.
Kenzie – located in Marylebone Kenzie is a very good looking brunette, she has some sexy tattoos and has posted a great video showing off some of them. Available for both incalls and outcalls Kenzie is sure to be a hit and already we have had some attention-grabbing feed back.
Juniper – a very high-class Brazilian escort, her rates start at £500 per hour, she is 22 years old, loves to dress up to show off her figure and enjoys a night out in London. Juniper has posted some great selfies and a very sexy video of her in black thigh high boots.
Escorts who have updated their rates.
One of our most popular escorts – Medeea has decided to lower her rates, Medeea has some excellent reviews on her profile, is well known for her love of partying and famous for her striking arse and very sexy feet. If you have never booked any time with Medeea then you need to and now is a brilliant time to do it.
Beau was away for a short break and upon her return has added 30 minute incall bookings to her schedule, so you now book time with amazing highly reviewed lady from £200!!!
Abbie – a very good looking blonde, who was with us for a short while not really getting off the starting blocks, is back and along line with inflation has raised her prices to. 1-hour incalls with Abbie start at £250, I guess that £150 is no cheap its non-existent.
Vikrotia – high class escort lady at they're very best, that's what comes to mind when you talk about this stunner. Now available from £750 for a 1-hour incall (or outcall) Vikrotia needs to be on your to-do list.
Amazing new pictures of the very best escorts in London
The girls have been busy getting in the new selfies, after the "selfie stealing fiasco" Dior Escorts no longer accepts selfies from the girls that have posted the pictures on other sites, all selfies on our websites are exclusive to us.
Julie has been working hard and you will see that she has not only posted selfies and videos on her gfe profile but also on her dominatrix one! We are absolutely loving the effort that Julie is putting into selfies and videos.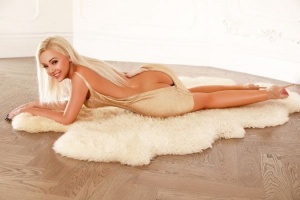 Olivya, very new to the agency, has sent in a very basic video showing off just how pretty she is and what a great figure she has, you will find these on her profile.
Viktoira has updated her professional pictures, such a shame that this stunning brunette will not show her face, she is truly one of the most attractive escorts out there, I guess that you are going to have to book her to find out.
Coming and goings.
These past couple of weeks we have seen so many girls go, come, and then go again in such a short space of time. The lack of property in Central London is making it hard for them to find homes, lovely, beautiful places to live, and therefore they have to leave London, lots more of the girls are just away living the high life in far off warm lands, while we are here in the (not so) cold English February.
Some of the most popular laies to return are; India,  Lesley,  Pippa, Beau and Genie.
With the arrival of so many new escorts and the updates going on with the sites the past couple of weeks have been jampacked but that's what we like here and the best way to work, do please kept those call coming in, Racahel, Claire and Danielle love taking your calls and can't wait to speak with you!