The Impact of the Internet on Londons Escorting Industry
20 April 2023
The Internet has revolutionised many industries, and the escorting industry in London is no exception.
The impact of the Internet on escorting has been tremendous, and it has brought both positive and negative changes. Below, we have listed some of the benefits that have come out of the online revolution as far as London's escorting scene is concerned.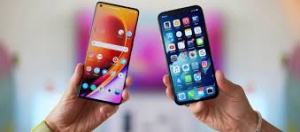 The Online Revolution: How the Internet Changed the London Escorting Industry
●          The Internet has made it easier for people to find escorts. In the past, you had to rely on word-of-mouth recommendations or advertisements in newspapers or magazines ( God forbid even cards in phone boxes) to find escorts, but this is no longer the case. Today, clients can use online directories, review sites, and social media platforms to find escorts within minutes. Websites and social media have made it easier for clients to find the right companion for their needs, but it has also increased the competition between escorts.

●          The Internet has also changed the way that escorts market themselves. In the past, escorts relied on print advertisements or recommendations to promote their services, but taking the business online has led to a much wider audience. Today, escorts can create websites and use social media platforms like Twitter, Instagram, and Facebook for marketing themselves. These avenues have given escorts and escort agencies more control over their brand and have allowed them to reach a wider audience.
●          The Internet has also made it easier for escorts to screen clients. In the past, escorts would have to rely on their instincts and experience to determine if a client was safe to meet. Today, escorts can use online resources to screen you beforehand by looking at things such as WhatsApp pictures, verification services, and client reviews. These have increased escorts' safety and reduced the risk of encountering dangerous clients, making escorting much more enjoyable for the women involved.
However, the Internet has also negatively affected the industry in London. One of the most significant adverse impacts of the Internet has been increased competition between escorts. With more escort advertising online, it has become harder for ladies to stand out and grab clients' attention. The online adverts have led to a decrease in the average hourly rate charged by escorts in London, something many have felt necessary to ensure they have a continuous stream of work. Of course, this is only a tiny part of the Internet's impact on escorting, and it's primarily been a positive change for everyone.
Virtual Intimacy: How Tech Has Made it Easier to Book Escorts
Booking escorts was inconvenient and complex for many years, and people had to go out of their way to connect with the woman of their dreams. However, the impact of the Internet has changed this, and tech has made it a lot easier to book time with the ladies, or gents or ts ladies. Regardless of wherever you are, you can book an escort within minutes, knowing that the entire process is discreet and private. Today, many online directories list escorts and their services. These directories allow clients to search for escorts based on their preferences, such as location, age, and physical attributes. Clients can also read reviews from other clients, which can help them make informed decisions about which escort to book. Reviews have taken much of the hard work out of finding, booking, and meeting an escort.
Another way that technology has made it easier to book escorts is through escort agency websites. Escort agencies, such as Dior Escorts, provide escorts for clients. Our profiles allow clients to browse available escorts and book them online. Escort agency websites often include photos and detailed descriptions of each call girl, making it easier for clients to find the right match for their needs.
One of the most significant technological changes in recent years has been the creation of social media, and these platforms have made it a lot easier for clients to find ladies. Many independent escorts have social media profiles, which they use to promote their services and interact with clients. Clients can contact escorts directly through social media platforms, which can be a more personal way of booking an escort.

The impact of technology on the escorting industry has been significant. By making it easier to book escorts, tech has increased the demand for escort services, and there are now more people looking for escorts in London than ever before. The availability has led to the growth of the industry and the emergence of new business models, such as online directories and Dior Escorts.
From Classifieds to Clicks: The Internet Has Brought London Escorts to Your Mobile
There is no denying that classified adverts used to be the 'go-to' way of booking London escorts, but things have moved from classified to clicks in recent years; this is primarily due to websites being accessible from smartphones, tablets and other mobile devices (most traffic for this agency comes from mobiles). Mobile search has made a big difference, making booking escorts 'on the go much more straightforward. Instead of having to scour classifieds and painstakingly go through a long list of escorts, you can find your ideal woman with just a few clicks, speeding up the entire process of booking an escort and has made London's escorting industry accessible wherever you are.
The Power of a Website: Websites Have Made It Possible for Escort Agencies to Grow
Escort agencies have been around for years, providing clients access to high-quality escorts for various occasions. In the past, these agencies relied on traditional advertising ( magazines and phone box cards) to reach potential clients. However, the growth of the Internet and websites has allowed escort agencies to expand their reach and grow their business in ways that were not possible before. Websites have made it easier for escort agencies to reach a wider audience. With a website, an escort agency can market its services to potential clients anywhere, enabling agencies to expand their business beyond their local area and reach clients in other cities and countries. Websites also allow escort agencies to showcase their services and the quality of their escorts through images (professional and selfies), videos, and client reviews.
Websites have also made it easier for escort agencies to manage their business operations. Escort agencies can use their website to manage bookings, track their finances, and communicate with clients and escorts. This has made it easier for agencies to streamline their operations and focus on providing high-quality services to their clients. It's also possible for escort agencies to build their brand and reputation via a website. A well-designed and informative website can help an agency establish credibility and build trust with potential clients. A website can also help an agency differentiate itself from competitors by showcasing its unique services, specialisations, and customer testimonials.
To Swipe or Not to Swipe? Why Would You Book Time With an Escort
There are many reasons to book time with an escort, which is why it's such a popular way of meeting gorgeous women. In London, there are a lot of beautiful babes for you to choose from, and you will find yourself in need of choice. There are blondes, brunettes, feisty redheads, and everything in between. If you decide to use Dior Escorts, you will have access to an impressive number of women, all keen to spend intimate time with you.
You must consider the positives if you are on the fence about booking time with an escort. Instead of wasting time dating and wooing a woman, you can get straight to the fun stuff. You can meet up with an escort - this could mean going for dinner and drinks or spending time in your London hotel room - knowing the hard work is over. There are no awkward moments or uncertainties, and you are there for the same reason. It's also a fantastic way to spend time with your dream woman when you are in London, knowing that there's no worry of you having to commit or take things further.
To find out more about booking time with a beautiful, open-minded lady, contact Dior Escorts. We have a wide range of beautiful babes for you to choose from, all ready and waiting to accept your booking. So, what are you waiting for? Embrace the impact of the Internet of London's escort agency and book an escort today.