The most common fetish requests of our escorts
26 March 2023
Our escorts tell us which fetishes they get asked to participate in most.
Our escorts have a line with the clients, a first-hand detail of what people like to get up to in their private time and today we are sharing it here with you.
In some fetishes, people don't want to share with their partners, perhaps they have, but the feedback wasn't great; after all, most men (and sometimes women) see escorts because they are looking for something different from what is typically on offer.
The following information comes from our "vanilla" escorts and dominatrixes – all of whom have much fetish play experience.
The top 3 requested fetishes are.
Foot play – there are so many elements to this type of fetish. Many people like licking the soles of a lady's feet, and many like the girls' toes – including what colour they're painted, some even wanting to paint them for the lady. Our London escorts tell us there are many different areas of the feet that people find a turn-on.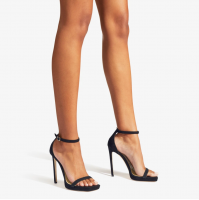 The shoes turn on many people that the girls wear, just giving them a glimpse of their feet. An open-toed high heel can do many things to someone's desires and start the fun and games.
Water sports – a service that so many of our escorts like, listed as ws or many of the girls' profiles; this relates to the girls giving water sports and not receiving them!
Water sports is when a lady urinates over their partner, this usually takes place in the shower, but some of the escorts do have special sheets that they put down so this can take place elsewhere; this is a very intermate act and does bring people closer together.
Tights and stockings – where to start with this?
Using them to tie someone up – some men love to be tied up by the lady using her tight or her stockings; it's the sexy feel of the silk against their skin, it's the thought that the sexy escort in front of them was wearing these not so long ago – perhaps the smell of the ladies' skin that is left lingering?
Wearing those tights or stockings –Mistress Madeline tells us that this can work both ways, a selection of men whom she has seen love to wear hers while in her company, it makes them feel "subserviate", it's naughty and therefore kinky and therefore loved!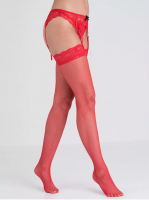 Would you wear them or would you prefer the escort in them?
Then you have the men who love to see the escort in the stockings, Ellie adores wearing fishnets, and the feel of them turns her on as much as the person she is with.
Fetishes that require the escort to wear an outfit.
Secretary – the boss-employee roleplay element to this turns many on. Men and women love this, and some of our ladies who see other ladies tell us that women love taking the role of the boss, playing games with the young office worker who has to stay late and work "overtime".
Latex – nearly all the Mistresses listed at our agency have a latex outfit or two; it can be part of their bdsm games or their roleplay. It can take a lady a long time to get into her latex, especially catsuits; baby oil and talcum powder are nearly always needed.
You can buy masks – breath play is another requested fetish, in latex, sexy underwear, stockings, thongs for men and women, and even thigh-high boots.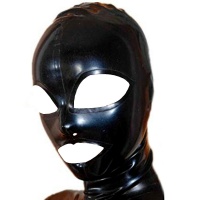 The last one on our list
Many people have a smoking fetish, so many in fact that we choose to add it to our categories list; Phoenix is a lady who loves this and even has a mask that her partner can wear whilst she blows smoke directly into their mouths.
Of course, there are loads more that get requested from our escorts but not enough times to make it into this list. If you have a fetish you don't see listed but feel that it should appear here, please let one of the team know, and if we get enough requests for it, we will add it.
We want to thank; Ellie, Madeline, Phoenix, Edwina and Flower for supplying the information.