A yearly update from James
30 December 2022
Welcome to our yearly round up here at Dior Escorts Agency, we are going to give you a very brief snapshot of what's been going on during 2022.
There is so much to tell you and such interesting stuff has happened, there have also been some amazing new ladies join us as well as some firm favourites leave the industry! If one of your best ladies have left our ranks, then one the reception team will be happy to recommend you in a new direction!
The world has been going mad, we've seen the biggest war in Europe since WW2, interest rate hikes and of course those lovely rail strikes!
The stock market has been up and down, crypto has bombed and we lost our lovely Queen (RIP Your Majesty).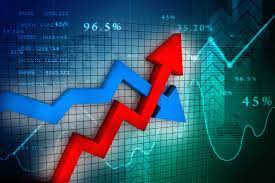 One thing that has stayed the same, no matter how bad the world has gone, is the quality of beautiful ladies that you will find in our gallery!
Such a great choice, every type of lady that you could ever want!
What's Been happening at Dior Escorts!
We have added some very popular galleries, Russian, Brazilian and travel companions, Russian and Brazilian have already started to rank in Google for their targeted keywords and it's going to be interesting to see how long travel companions takes before you find it in the SERPs'
You will see from these galleries that as soon as we added them, we managed to fill them up! Aurora is one of the hottest Brazilian escorts that you could ever wish to meet, and Ida couldn't wait to get back from her travels to get listed again.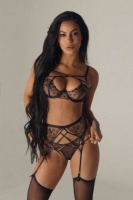 Our ebony gallery is very light on choice, and we would love to see it packed with some hot, sexy black escorts – some of the black ladies in London are so very sexy!
Our blog
So many of you love reading our blogs and we put major effort into ensuring we are always posting new and informative information, helping you navigate the escorting world in London.
Our clients tell us that the most helpful is "Our guide to", whereas the ladies tell us that our "selfie guide" has helped them all a great deal – let's not forget that we were the first escort agency in London to start posting the ladies selfie.
Keeping the blog updated is great fun and takes a lot of research, my favourite one to pen from this year is "Sexy escort threesomes" – if you have never had a threesome then you don't know what you are missing out on!
The hottest escort agency reception team.
Rachael, Danielle, and Claire have enjoyed fielding your calls this year and its lovely to hear so many of your lovely comments about the team.
Making sure that your bookings run smoothly is no easy task and the team put in hours and hours of work just to do so.
Many of you noticed that you can now connect with the team via Telegram, love this messaging app, it's so easy and so simple to use.
The team are still available via telephone, SMS, WhatsApp, and email .
Our opening hours changed.
When the agency first opened Rachael and I were running it 24 hours a day, it was impossible to keep this up and we cut the hours back to 10am until 1am.
Our team extended and our hours needed to change, so we are now open from 10am until very late – on a Wednesday, Thursday, and Friday this can be until 5am – Claire loves that shift!
Christmas 2021 was the very 1st year that we opened Christmas Day, this proved very popular, and we decided to do the same this year! Again, a great success, it's astonishing the amount of you that support us in our growth into one of the biggest escort agencies in London.
New escorts!
Oh my! What a year this has been for ladies wishing to join this agency – remember we only work for a very small number of the ladies who apply.
December saw many ladies arriving here in London, the other months have been pretty great also – Flower, Parker, Miranda and Esmae have been some of the standout ladies!
It was also sad to see Revel and Tiger leave the country – for good, for a short while? We're not sure but London is a duller place without their bright smiles and very sexy antics!
A Playboy model joined us!
The very first one!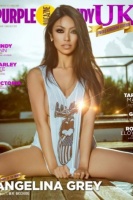 Anglina Grey on the cover of another magazine
Angelina Grey a very hot mixed race Asian / European lady has joined us, Angelina is a published Playboy model with a sexy figure and an open mind.  Angelina travels between Zurich and London and is available for outcalls, she travels around the world – imagine laying on a beach with this sexy babe in the smallest of bikinis, drinking Pina Coladas in a swimming pool and then a hot, racy night behind closed doors!
Mistresses
Mistress Kylie and Mistress Zoey are very strict doms
Domination was hugely popular during 2022, something that I would love to experiment with! Now I know that a few of you would love to see Rachael in her black stilettos and latex bodysuit but that's not going to happen unfortunately so you will need to satisfy yourself with Doms like Mistress Zoey and Mistress Kylie.
We started the year with 3 maybe 4 full Dom profiles and have finished with over 15! 15 of the best! 15 strict powerful women that want to whip, cane, and make you bow at their feet!
Now that is some sort of growth!!!!!
Changes to our website.
We are continually updating the site, little changes here and there, trying to make your user experience so much better and we think, not blowing our own noises, that the development team have done very well.
During 2023 you're going to see the escort profiles, the layout of the duo gallery and the homepage change – all done to ensure that you can go about booking your dream London escort a whole lot quicker and smoother!
Of course, it benefits us also. The better the site is to use the more Google likes it and the better our website ranks for keywords like "London escorts"
A big increase in visitors.
The world has loved being back to normal, both 2020 and 2021 were a pain in the arse, COVID messed up so many of our plans, the escorts just weren't here in London, none of you could live out your fantasies and we felt for you.
You missed a year, and a year is a long time – 2022 saw the number of visitors to our escort agency website increase by a whopping 10%, that's another year of continued growth for us, an enormous amount of returning visitors and a big drop in our bounce rate!
It's there that I'm going to end this update, I would like to take the time to wish every one of you from all parts of the world a very Happy New Year.
Thank you for your custom and your loyalty to Dior Escorts as your go to agency.